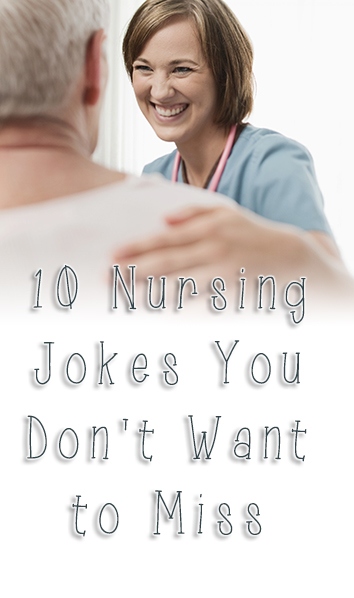 Being a nurse isn't always easy.  Sometimes, you just need to take a step back and laugh at the situation. Here are some great nursing jokes for when you find yourself having a bad day. Enjoy!
—
A guy is in the hospital with two broken legs. The nurse comes in and tells him that there's good news and bad news.
The guy asks for the bad news first.
The nurse says, "We're going to have to remove your legs."
Then the guy asks for the good news.
The nurse says, "The guy beside you wants to buy your sneakers."
—
Q: Why does a blonde nurse carry around a red pen?
A: To draw blood.
Source: jokes.cc.com
—
Did you hear about the lady who got her Valium Rx and her birth control pills mixed up? She has 27 children, but she really doesn't care!
—
Nurse: Doctor, Doctor, there's an invisible man in the waiting room!
Doctor: Well, go in there and tell him I can't see him!!
—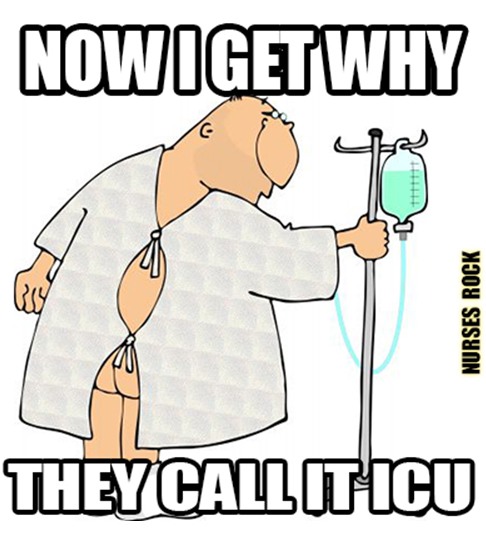 —
The nurse brought a lunch tray to Norman Cousins, who was in a hospital "laughing his way to wellness." The nurse also brought Mr. Cousins one of those glasses used for urine specimens, saying that when convenient, he should put a specimen in the glass and she'd pick it up when she came back to pick up the tray. Mr. Cousins, seeing some apple juice on the tray, put two and two together and poured the juice in the specimen glass. The nurse came back and picked up the specimen, held it up to the light and said, "Mr. Cousins, this looks a little off. The color doesn't seem quite right. Are you feeling okay?" Mr. Cousins reached out his hand for the glass and said, "Here, let me look."
After looking at it, he said, "Okay, I'll run it through again," then drank it. The nurse fainted.
—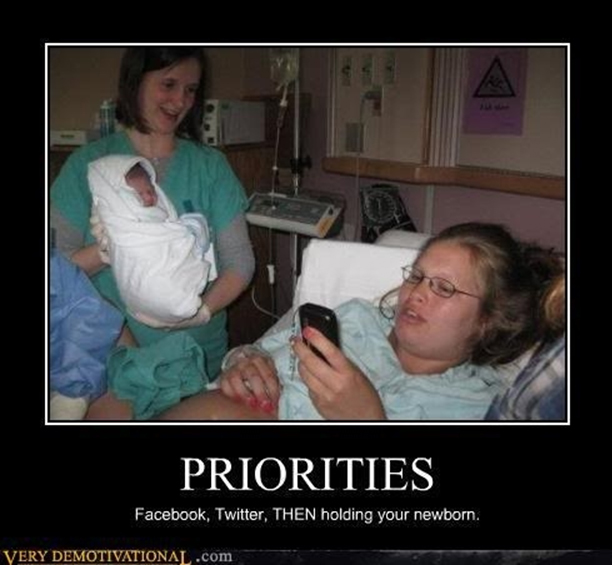 —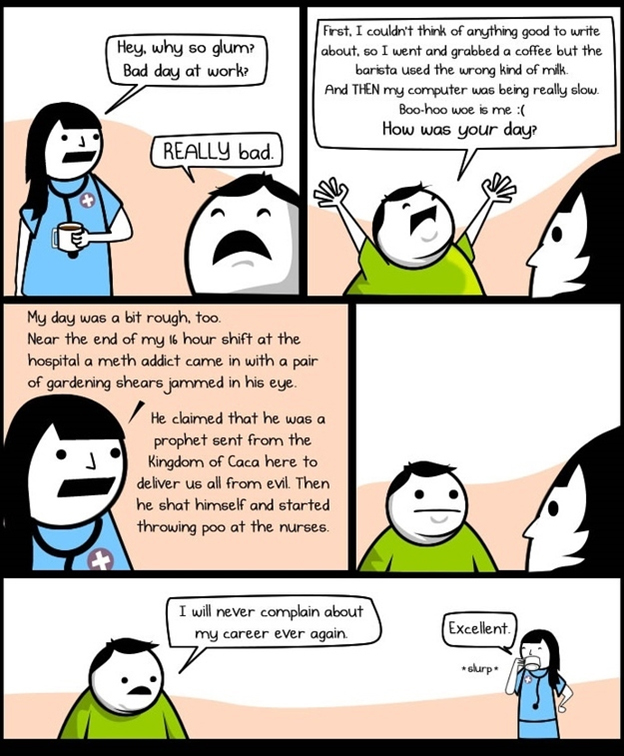 —
Doctor: "Nurse, how is that little boy doing, the one who swallowed ten quarters?"
Nurse: "No change yet."
—
A hospital posted a notice in the nurses' lounge that said: "Remember, the first five minutes of a human being's life are the most dangerous." Underneath, a nurse had written: "The last five are pretty risky, too."

—
Do you have a favorite nursing joke that we didn't mention? Feel free to leave it for us in the comment section below.