While nursing is obviously the most appropriate college major to prepare you for a career as an RN, many people aren't called to the profession until after they've already completed an undergraduate degree. But oftentimes, those who go back to school for nursing have an advantage over traditional nursing students, as they're able to draw on previous education and life experience to inform their decision making and interactions with patients and medical staff.
While every college major translates into nursing in some way, there are certain majors that are more popular among second-degree nursing students due to the overlap in coursework and career trajectory. The following infographic outlines three undergraduate majors that are especially conducive to pursuing a second degree in nursing.
To see a larger version, click the image below.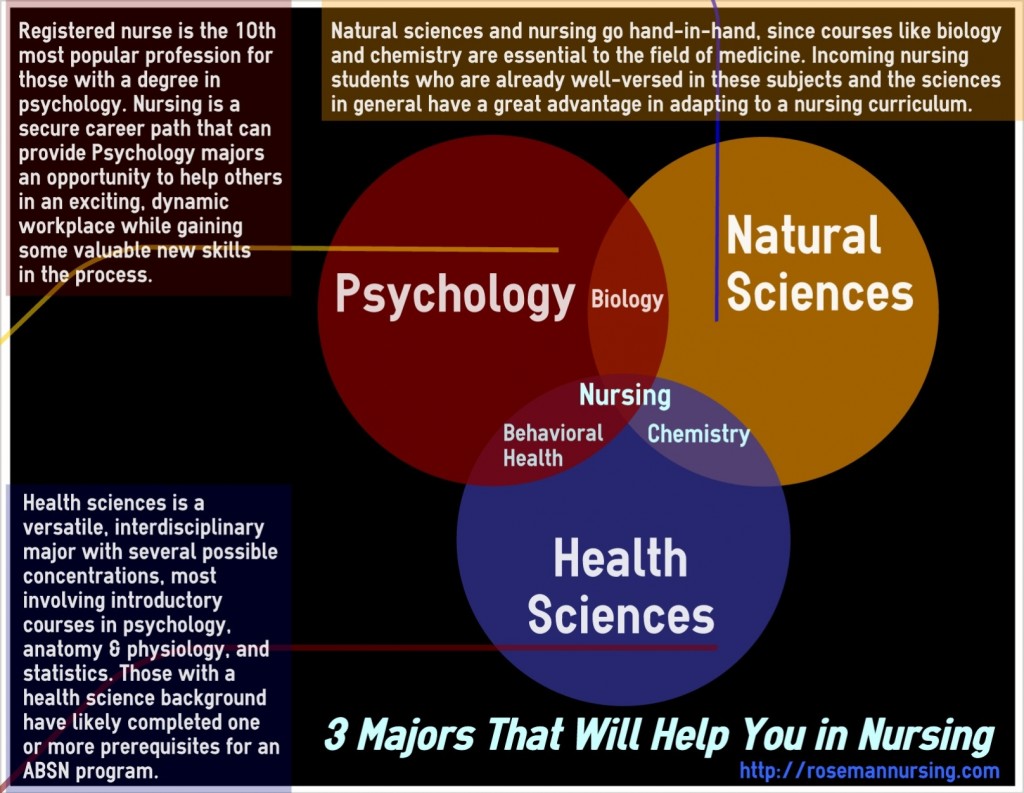 While many industries today are struggling, the need for nurses continues to grow. Roseman University's accelerated nursing program in Las Vegas was designed for people with a bachelor's degree in a non-nursing field to complete a Bachelor of Science in Nursing (BSN) in just 16 months. During that time, you'll gain knowledge and build key nursing skills through a combination of didactic (theory) coursework, simulation lab practice at our campus in Las Vegas and on-site clinical experiences throughout Southern Nevada. Once you have your BSN, you can sit for the NCLEX to obtain your RN license in any state.
With three start dates and no wait lists, it's always the right time to start your nursing degree! To learn more about our program, call us at 877.885.8399 or complete our contact form.