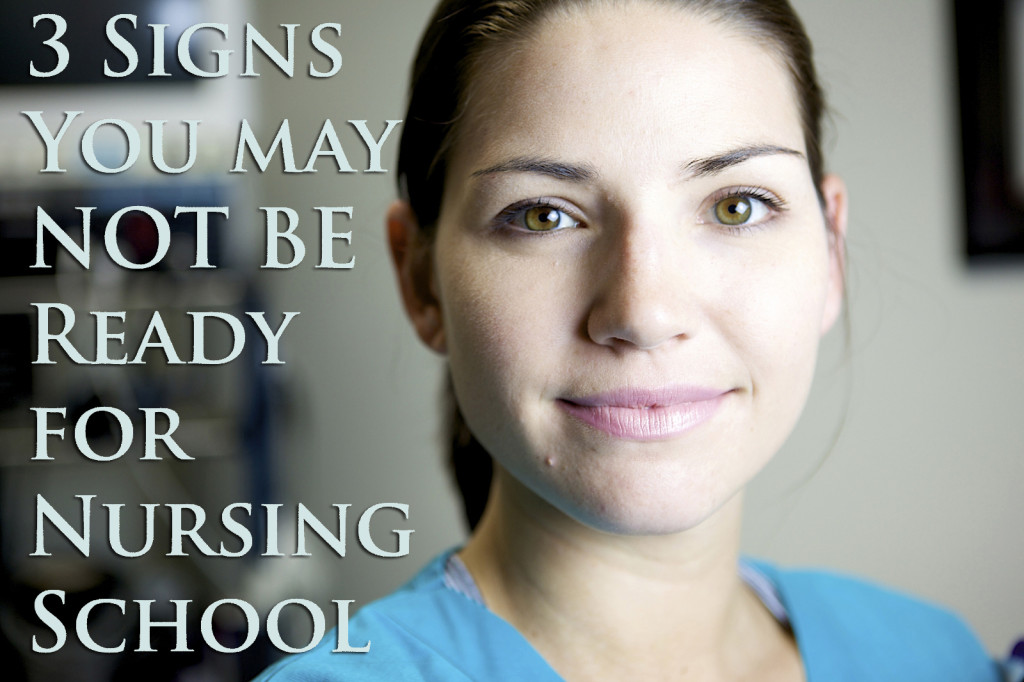 It's easy to get excited about a nursing career. But how do you know if you're ready to lean in to nursing school? Here are some signs that maybe nursing school should wait, at least in the short term.
1. You're already working through a major life change.
Going back to school is a challenge even in the most normal of circumstances. But if you're also managing challenges in your personal life such as a medical illness, death in the family or a divorce, your ability to focus on nursing school may be compromised. Talk through your ambitions with someone you trust – a family member, close friend or spiritual advisor – to make sure you aren't taking on too much at one time.
2. You have limited options for financing your degree.
This isn't a deal breaker by any means, but you have to be willing to do the legwork to figure out the best financial aid mix for you. Have you maximized your undergraduate federal loans? Is your credit score high enough that you're eligible for private loans? Can you quit your job or reduce your hours to dedicate the majority of your time to nursing school? Are you willing to comb through webpages in search of scholarships?
Our staff can give you a wealth of info on paying for nursing school, but if the process sounds too overwhelming, or if you don't meet certain criteria, it might be in your best interest to get your financial affairs in order before beginning the admissions process. Making an advising appointment would be a great way to see where you stand.
3. You don't have a support system.
You know the saying, "It takes a village to raise a child?" The same can also be said for preparing a nursing student. You need people at the ready to help you manage the non-school aspects of your life. Who's going to cook dinner while you're studying? Who can check on your pets when you're away at clinicals? Who are your cheerleaders? If you don't have people in your corner who are emotionally invested in your success, it won't be impossible to finish nursing school, but it will be difficult.
Would you like to talk to someone about our 16-month Las Vegas nursing program? Contact us today.