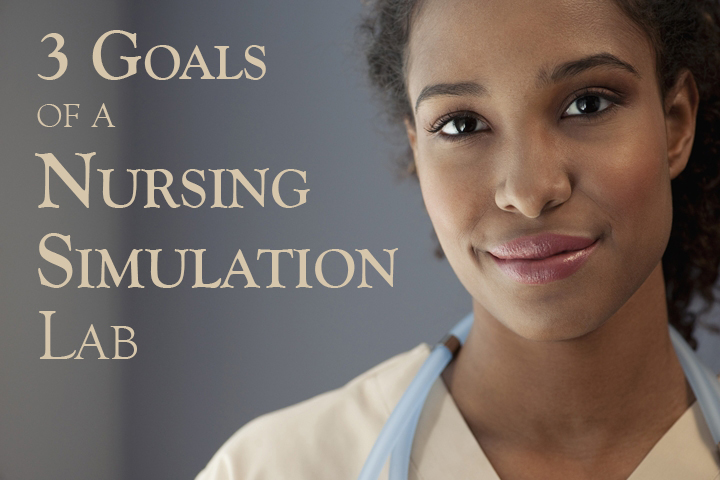 One of the highlights of Roseman's accelerated nursing program in Las Vegas is the chance to apply what you learn before you start working with real patients. As a nursing student, you'll spend a lot of time on our main campus engaged in clinical practice. But what exactly will you be doing? Here are 3 goals you can expect to achieve in our nursing simulation lab:
1. Learn the role of a professional nurse.
There was a time when a nurse's main role was to assist physicians with technical tasks. Over the last few decades, the profession has grown so that nurses today share responsibility in making decisions for their patients. The time you spend in our simulation lab will shed light on the situations you'll encounter as a nurse and exemplify how your ability to think and act quickly affects patient outcomes.
2. Respond to real-world healthcare scenarios.
Our online didactic classes provide key insights on nursing theory, but even the best-written textbooks can't match the knowledge gained by doing. Our lab features equipment and supplies used in actual hospitals as well as high-fidelity simulators that mimic physical responses including speech, heart and lung sounds, and body fluids. These resources set the stage for patient situations that take place in the real world every day, placing the student in the role of the nurse and holding you accountable for making proper assessments and informed decisions over the type of care a patient should receive.
3. Make mistakes in a safe environment.
Nobody expects you to nail every concept on the first try. That's what the sim lab is for! You can familiarize yourself with healthcare equipment and practice your response to different scenarios without compromising a real patient's health. It's a safe place for you to perfect your bedside technique and practice a skill as many times as it takes to get it right. Remember, this is Las Vegas: What happens in the sim lab stays in the sim lab!
Are you ready to earn your BSN from one of the best nursing schools in Las Vegas? Learn more about Roseman's 16-month second-degree nursing program by calling us at 877.885.8399 or filling out our contact form.