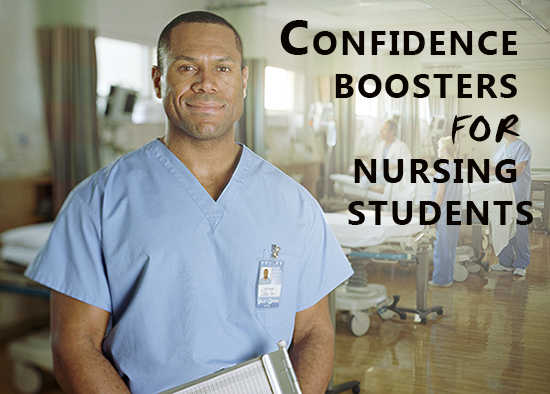 On October 7, Roseman University's nursing program is slated to welcome a new ABSN cohort. We're excited to see more students make themselves at home in our new nursing space and honored to play such an important role in your future. If you're one of the new students joining us this fall, take a minute to celebrate all that you've accomplished so far. Your new career is just around the corner!
Nursing students are presented with new challenges every day. In stressful times, it's easy to become discouraged. But as with all things in life, attitude is everything in nursing school. On days when you're feeling down, use these 4 confidence boosters to add perspective and lift your spirits:
1. You can do this.
The fact that you were admitted to Roseman's accelerated nursing program means that you have what it takes to earn a BSN. Completing our admissions process takes hard work and careful planning to complete prerequisites and pass the TEAS, and not all prospective students make it that far. Hold on to this sense of accomplishment over the next 16 months. You do have what it takes to succeed!
2. You are smart enough.

In nursing school, you're expected to retain a wealth of information and put that knowledge to use in the lab, clinicals and exams almost every day. Sometimes it will come naturally, and other times, you'll struggle. It's all part of the learning process. Don't let an "off" day throw you off track or cause you to question your abilities. The goal is to be an effective nurse, not a perfect one.
3. You are not alone.
You don't have to do this by yourself. Work that support system! Reach out to instructors with questions and concerns. Rant with your classmates. Laugh with a friend. Stay connected to the cheerleaders in your life so they can point out all the good work you're doing when you can't see it yourself. It can be hard to accept help, but in those instances ask yourself this: wouldn't you gladly offer the same support if a loved one needed you?
4. This is worth it.

Going back to school as an adult can turn your life upside down, and there may be times when you're tempted to throw in the towel. So many people are unhappy in their jobs, but they're unwilling (or unable) to rock the boat. But the temporary challenges you face as a nursing student will become distant memories once you're working in the field as an RN and have more control over where you practice and when you work. Don't doubt your decision to pursue a new career. There are a precious few things in life as valuable as doing what you love. What an example to set for the people around you!
Want a BSN from one of the best nursing schools in Las Vegas? Get more information by calling us at 877.885.8399 or contacting us online.