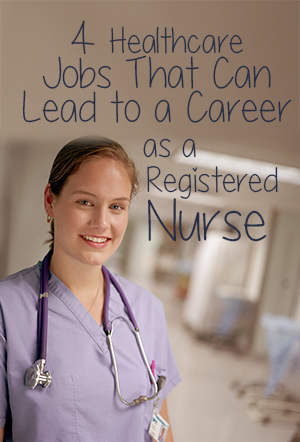 Many people holding jobs in healthcare later decide to continue their education in nursing school. Roseman's 16-month Accelerated Bachelor of Science in Nursing (ABSN) in Las Vegas includes students with a variety of backgrounds, including those with prior experience in a healthcare-related field. Investing in a nursing degree will be worth your time and money in the long run. The Bureau of Labor Statistics (BLS) has predicted a 26% increase in employment for registered nurses by 2020. Since nurses are in high demand, you can be certain that you're entering a growing profession.
Many healthcare careers can provide a natural transition into nursing. We've put together a list of four healthcare jobs that can prepare you for a career as an RN:
EMT/Paramedic
Emergency medical technicians (EMTs) and paramedics respond to 911 calls and provide immediate medical assistance in emergency situations. EMTs and paramedics are trained and certified to provide preliminary assistance, such as CPR. Paramedics receive more training than EMTs and are responsible for administering medication and monitoring heart activity. These individuals are professionally trained to remain calm and effectively problem solve in a high-stress environment – critical skills for any nurse.
Nurse Aide
Nurse aides, also called nursing assistants, are licensed to provide basic care and help patients with everyday living. Primary responsibilities include helping with bathing, dressing, eating and reporting health concerns to nurses. Nurse aides most often work in long-term care facilities. According to the BLS, nurse aides typically share three qualities. They are patient, compassionate and good communicators. It is the responsibility of the nurse aide to effectively communicate with patients and report information and concerns to nurses. These individuals will have a high comfort level interacting with patients and work well in a team-oriented environment as an RN.
Licensed Practical/Licensed Vocational Nurse
LPNs and LVNs work under the supervision of RNs to provide basic patient care. Individuals working in these roles learn important communication skills and work closely with the nurses on duty. Continuing your education to become an RN not only means a salary increase but also increased responsibilities on the job in direct patient care.
Radiologic Technologists
Radiologic technologists primarily prepare patients for procedures, record medical histories and operate imaging equipment. These technologists work closely with physicians and radiologists to position the patient and determine whether images need to be retaken. Radiologic technologists are trained collaborators with plenty of patient experience that provides benefits upon entering the nursing profession.
Nursing is a client-facing profession. All four of these healthcare jobs involve effective communication skills and regular interaction with patients in different scenarios. If you're in one of these roles, think about whether or not you would enjoy life as a nurse. If the answer is yes, call us at 877.885.8399 to learn how you can get started in our 16-month Las Vegas ABSN program. You can also download our ABSN roadmap to learn more about the admissions process.