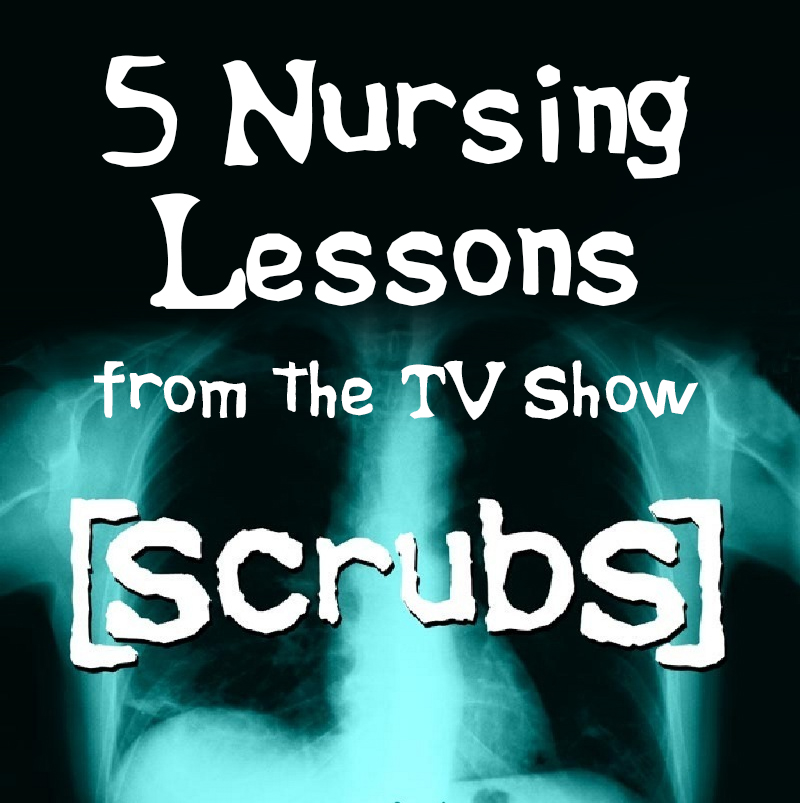 In television, there's no shortage of shows about the medical field. After all, it's hard not to be drawn into the alluring web of mysterious diagnoses, dramatic patient care scenarios and emotional ties that bind hospital staff together – even when those diagnoses and scenarios are heavily diluted for the small screen.
However, some shows do it better than others. "Scrubs," which ran on NBC from 2001 to 2010 and followed three medical students on their journey from resident to attending, is often praised for its realistic depiction of the medical profession. But the show's cast featured more than just doctors; nurses also played a key role as they on-boarded and coached medical students and provided key support to the entire hospital.
Here are 5 insights from "Scrubs" that nursing students can take to heart.
1. Nurses and doctors need each other to provide effective health care.
A nurse's job isn't the same as a physician's – both have distinct and important roles in patient care. In "My Nickname," we see friction between nurse Carla Espinosa and resident J.D. Dorian  as they come to terms with the dynamics affecting their friendship. J.D. understands Carla will always be somewhat of a mentor to him (as evidenced by his "Bambi" nickname),  and Carla acknowledges that the interns she spends so much time helping will eventually lessen their dependence on her as they grow into their new roles. Carla and J.D. are a great example of the evolving relationship between doctors and nurses, and their ability to come together and respect each other is important for healthcare delivery.
2. Nurses are leaders.
Some of the most touching moments in "Scrubs" are when J.D. and Elliot Reid step back and realize the amount of help they received from Carla in the early years of their residencies. While your own teaching moments may not be as dramatic as handling a seizure for a medical student, nurses' quick-thinking actions shape the careers of countless healthcare professionals and have a meaningful impact on daily patient care.
3. Nurses build relationships with everyone.
In season three, Carla finds an unmarked urine specimen and reaches out to a number of coworkers to identify the owner. Outside of her usual circle of doctors and nurses, she also involves lab technicians, the chief of medicine and the janitor in her search. Even when you aren't channeling your inner Nancy Drew to solve medical mysteries, you can't be an effective nurse if you work in a silo. Everyone in a healthcare facility has a unique role to play in patient care, and at some point your roles will intersect.
4. Nurses go above and beyond for their patients.
Nurses perform the majority of direct patient care tasks, so it's no surprise they go the extra mile for those in their care. When a comatose patient's last wish to hear his favorite Poison song every day is rejected by the chief of medicine, Carla enlists the help of Ted the lawyer to sing an acapella version at his bedside. Whether your gift is performing power ballads in a hospital room or just getting a patient to laugh, as a nurse you can bet there will come a time when you'll make someone's day better by doing something outside of your job description.
5. Nurses are strong.
Medicine is unpredictable, and even when the execution of your care plan is flawless, outcomes are often left to chance. When attending physician Perry Cox challenges nurse Laverne Roberts' belief that everything happens for a reason, she replies that if she didn't have faith, it would be impossible to get out of bed and go to work every day. The more time you spend interacting with patients in clinical rotations, you'll find what gives you the strength to cope in difficult times so you can approach new situations with an open heart.
Are you called to a career in nursing? Roseman's Accelerated Bachelor of Science in Nursing Program can get you working as an R.N. in 16 months. Contact us today to learn more.