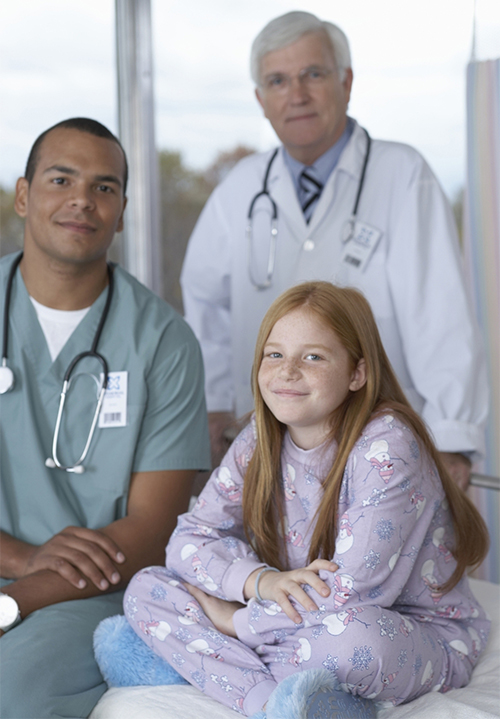 This is a guest post by Patrick Slattery.
When considering male nursing, perhaps the first character that comes to your mind is Greg Focker from "Meet the Parents." It's hard not to feel bad for Ben Stiller's character as he's forced to endure the constant skepticism and mockery of his girlfriend's father, often relating to his profession as a male nurse. It isn't just Robert DeNiro, though. After Greg mentions that he's a nurse, Dr. Bob thinks he's joking and laughs out loud, while another character muses about how he wishes he could do more "volunteer work" as well.
"Meet the Parents" obviously exaggerates for the purpose of satire, but the stereotypes are very real and often deter men from pursuing a career in nursing. Due to the historically low percentage of male nurses, last estimated to be 9.6% by the U.S. Census Bureau in a 2011 study, the profession is generally perceived to be dominated by women. According to a 2005 Hodes Research study that surveyed 498 male nurses, the three greatest challenges for men interested in pursuing a nursing degree are stereotypes (73%), traditionally female profession (59%) and other professions seen as more appropriate for men (53%). These are distressing statistics, for they make it clear just how many men are dissuaded from the field of nursing not by the job itself, but by societal and personal perceptions of the field.
In reality, nursing is an appropriate and rewarding career choice for men. Of those same 498 men surveyed, 83% said that they would encourage their male friends to become nurses. Here are five reasons that more men should consider nursing when choosing a career:
1. Job stability and security
Stability is an important consideration in any line of work. We have a shortage of qualified nurses in the U.S. As the new healthcare laws begin to take effect, more people will be able to afford health care, and we will see an even greater demand for trained medical experts in the years to come.
2. Career flexibility
In addition to stability, the demand for nurses also provides geographic and professional flexibility. Nurses don't just work in the ER! You can specialize in a variety of fields from pediatrics to rehabilitation, and the nationwide need for nurses can give you the flexibility to do that in any part of the country you like.
3. Several career paths
There are many ways to advance your career. Many people who start in nursing go back to school for an advanced degree, become hospital administrators or even work in nursing education. The possibilities are endless!
4. Rewarding work
If you're interested in working in the medical field, then helping people is probably one of your primary motivations. One distinguishing factor for nursing, though, is the direct interaction with patients. If you think you would enjoy working more closely with patients, then you may enjoy being a nurse more than a doctor.
5. It's never too late
Of the 498 male nurses, 49% said that they first began to consider a nursing degree between the ages of 23 and 40.
The good news is that the percentage of male registered nurses has been on a steady rise for the past 40 years and is still growing. Between 2000 and 2011, the percentage has grown from 7.6% to 9.6% As more men than ever before continue to become nurses, they will serve as the driving force behind debunking gender stereotypes that discourage so many other men from considering an extremely fulfilling career path.
Interested in becoming a nurse? Contact us to how you can complete a BSN in 16 months with the Accelerated BSN in Las Vegas at Roseman University.