5 Things You Didn't Know about Becoming a Nurse at Roseman University
Every nursing graduate will give you a different one-word descriptor of their nursing school experience, from "exciting" to "challenging" to "fascinating." Every student goes through the ups and downs of becoming a nurse, traversing from that first day of overwhelming newness to the final step of taking your NCLEX with confidence.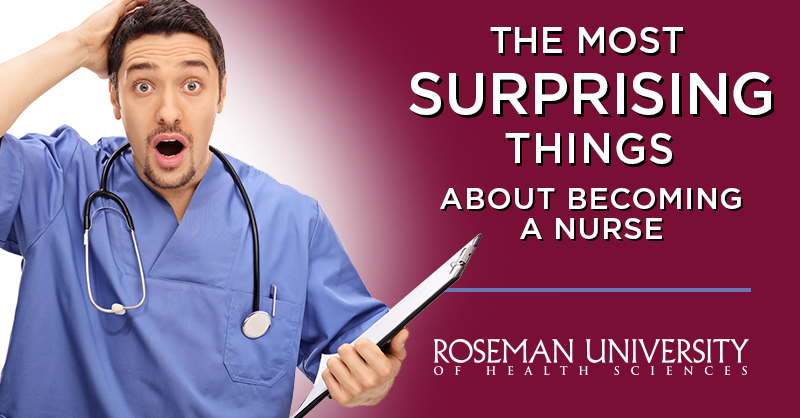 We interviewed some of Roseman University's Accelerated Bachelor of Science in Nursing (ABSN) program students and graduates to find out what surprised them along the way, and what might help future students to know. Here's what they had to say:
1. Roseman University is always working to improve their ABSN program, and they want to know what you think.
Ultimately, Roseman University's single goal is to help our accelerated BSN students become the best nurses they can be, and to get them there as quickly and smoothly as possible. If there is a part of your program that isn't working for you or could work better, your instructors want to know. Our program pace and structure is built around the needs of the market and the best possible learning environment for our students. While we're already graduating some of the best new nurses in the job market, we always strive to make our program better.
Ashley Poppenwimer, who graduated from Roseman's ABSN program in the summer of 2016 was surprised to discover that Roseman University's instructors were so hungry to hear from their students about where they could make the program better.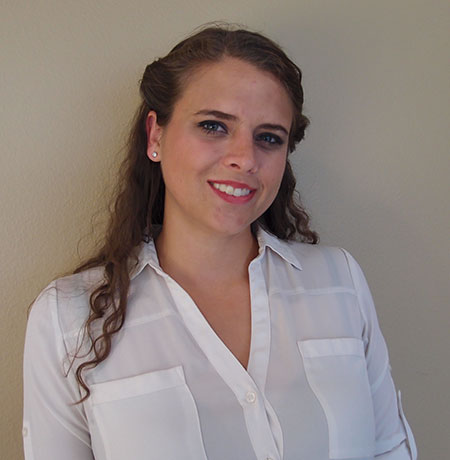 They take what we say into great consideration. I don't know how it is with other programs, but we fill out reviews at the end and I'm part of a few committees where you actually do review it. You go through and see that a lot of students said that they didn't like [one element of] the block program, so they went back and changed it for the next group. I really appreciate that. They're fixing things and willing to work with students.
2. Your academic advisors stay with you from your first inquiry all the way through starting classes.
Following an entry-level Certified Nurses Assistant job, Roseman ABSN graduate Michael Sandre, Class of 2016, wanted to expand his own opportunities by pursuing his Bachelor of Science in Nursing in our accelerated degree program. Michael needed some guidance to figure out what he needed to take to get into the program, and he found that guidance in his admissions advisor. He was surprised to find that his advisor invested in making sure he entered nursing school feeling confident and prepared:
"You talk to the advisors, they call you back. They give you real-time answers like, "This is where you're standing right now. This is what you need to do."
3. You will have the same access to professors as your traditional 4-year counterparts – maybe even better.
Roseman University ABSN graduate Samantha Augustine, Class of 2016, loved the lecture element of her previous college experience. Like many prospective students, she was concerned that having a blended learning environment would deprive her of "face time" with her instructors. But she found that she had an enhanced experience, where the lectures could be paused so she could take great notes, and she could ask as many questions she needed to without the constraints of burning class time or waiting for office hours.
"Once I figured out what worked for me, I really got into the jam of things. I loved those online lectures. I'm big on that kind of thing. I never missed a lecture when I went to traditional college. The only thing is I love to ask questions in the middle, so I didn't have that ability. But most of my professors answered. Either I could call their office phone during their work hours or email and they'd answer within 24 hours."
4. Your professors will be much more than teachers. They will be your advisors, friends, and professional role models.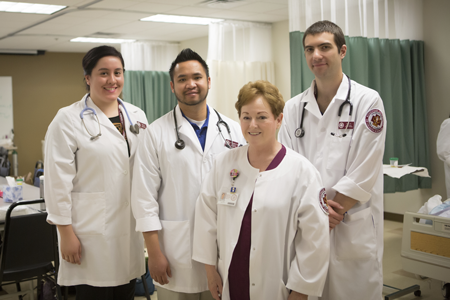 Another thing Roseman University takes a lot of pride in is hiring clinical instructors that are experienced nurses who have recently worked in the field. This makes a huge difference to our students, like Lacy VerSteeg, ABSN graduate, Class of 2017, who look to their professors to give them the real "nitty gritty" on what they need to know day-to-day. Even something as simple as who makes the most reliable pen and how to fold bandage tape will make a world of difference every time you clock in for your shift. It's also essential that our students take every opportunity to get their questions answered by those most in the know.
"The lab professors here are awesome. They're very approachable, really great. They're here to help, 100% percent. The classes are smaller, it's a specialized program and the teachers are nurses. They're relatable, you can talk to them and ask them questions. They are what you want to be. They're role models essentially."
5. The biggest regret you might have is that you didn't start sooner.
Nursing is known as less of a career and more of a calling, and it tends to be self-selecting as a profession. Chances are, you may already know, regardless of your current job, that you get the most fulfillment out of helping others. Michael Stevens, ABSN graduate Class of 2016, was struggling to find fulfilling work with a biology degree and no real job security, but he knew he was more than capable of being a great caregiver. Like a lot of students, Stevens was a little intimidated by the idea of going back to school. After making it through his prerequisites, application, and completion of the program, Stevens' best advice for prospective students who are on the fence about switching careers: just go for it.
"Don't waste time in debating, just jump in. You'll be fine. As the mentors, they bring us in now to the people who are applying and doing interviews, so it's not as rugged as you may think it is as long as you just do your work. Call up Angela or Mike, they'll answer a lot of your questions. Just do it."
There will be plenty of other surprises unique to your journey into the healthcare industry, and things that will continue to surprise you throughout your career. What matters in the end is that you have the heart, drive, and resilience to do your best for your patients every day. If you're ready to take on this kind of unique challenge, contact a Roseman University Admissions Advisor today. From the beginning all the way through preparing you for the NCLEX exam, Roseman University is here to help you become the nurse you've always wanted to be.