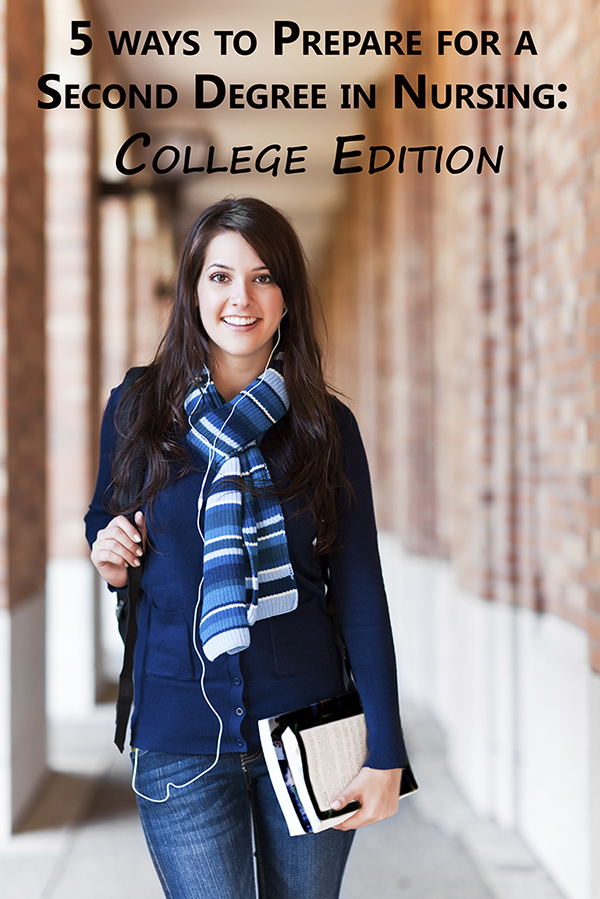 A key admissions requirement for Roseman's nursing school in Las Vegas is a bachelor's degree in a non-nursing field. But what if you want a new career as a nurse before you've earned that first diploma?
Sometimes the major you chose as a teenager doesn't mesh with the adult you've become. If you're a college junior or senior completing a degree outside of nursing, there's still time to make the most of your current undergraduate experience so you can enroll in our Accelerated Bachelor of Science in Nursing (ABSN) Program as soon as possible after graduation. Here are five ways to prepare for a second degree in nursing when you haven't quite finished the first:
1. Make an advising appointment.
Don't wait until you've graduated to talk to us! An advisor can review your unofficial transcripts to see how many of your current credits can be applied toward the program and which classes should be worked into an upcoming semester if possible. He or she can also verify that the bachelor's degree you have in progress satisfies our ABSN admissions requirements.
2. Complete your prerequisites.
Roseman University's ABSN program doesn't offer nursing prerequisites directly, so it's in your best interest to complete as many of them as possible in your current bachelor's degree program. Your advisor will work with you to verify that you're taking the right classes; if you need to fulfill a requirement at a college institution other than your own, he or she can also recommend viable options in your area.
3. Prepare for the TEAS.
Roseman's accelerated nursing program is extremely competitive. If you want your application to stand out, one of your objectives should be to score as high as you can on the Test of Essential Academic Skills (TEAS). At Roseman, our minimum requirement is a 58.7% overall score, but the average overall score of students offered admission between our Nevada and Utah campuses is 80%. Now is a great time to start studying and get a couple of practice tests under your belt. For more information, check out our recent blog post on registering for the TEAS.
4. Build your savings.
The program's combination of online theory courses, simulation lab practice and clinical assignments don't leave students with much time for working. To prepare for a reduction in work hours or a temporary exit from the workforce, you might consider taking on a part-time job or increasing your hours at your current job, earmarking those earnings for when you're in nursing school.
5. Explore your financial aid options.
You don't have to be admitted to the program to start thinking about how you might pay for a second degree in nursing. Determine how much tuition you can cover out of pocket (if any). Research scholarship options. Weigh the pros and cons of different private loan lenders. Can you obtain a loan on your own, or will you need someone to cosign? Some of these to-dos will be easier to figure out than others. If you have any questions, you can always reach out to your advisor.
Do you want a BSN from one of the best nursing schools in Las Vegas? Call us at 877.885.8399 or complete our contact form.