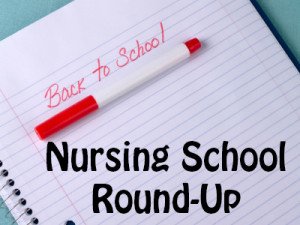 If you're just starting your nursing school research, it can be difficult to sort through the wealth of information available and find a program that matches your needs. To get a basic understanding of the value of a nursing career and whether Roseman's Accelerated Bachelor of Science in Nursing (ABSN) Program might be a good fit, check out these six blog posts.
What's to love about nursing?: Published during National Nurses Week, this blog post highlights the fast growth of the nursing profession, the variety and flexibility you'll enjoy in a nursing career and the value of doing work that makes a difference.
6 traits of a successful nursing student: The life of a nursing student takes some getting used to, especially in a program like Roseman's where you finish a bachelor's degree in nursing in 16 months. This post shines a light on the key characteristics of our most successful students.
25 tips for success in an accelerated nursing program: Roseman's program includes didactic (theory) courses that you take online. Use this blog post as a checklist for building solid study habits and making the best use of your time.
5 benefits of an accelerated nursing program in Las Vegas: There's no shortage of nursing degree programs in the United States. What makes Las Vegas a great place to go to nursing school? This post highlights data on affordability, career opportunities and more.
3 questions to ask about working in an accelerated nursing program: When you're a nursing student, school comes first. So how does work fit in? If you're thinking about working while in nursing school, this blog post offers important points of consideration to help you make the right decision.
3 ways to pay for nursing school in Nevada: Once you've decided to follow your passion, you need to figure out a way to pay for it. This blog post offers a few tips on how to finance your return to school.
Ready to learn more? Contact us today to get more information. Roseman offers three start dates a year, and with no wait list, it's always a good time to get started!