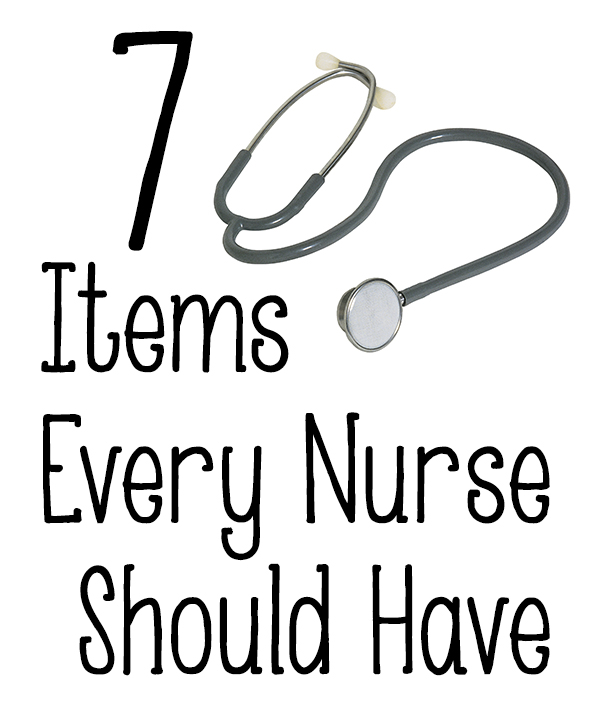 Whether you're a nurse looking for a few helpful tips or a student in our accelerated nursing program in Utah or Nevada, we're here to inform you about the must-have items in nursing gear. Here are seven purchases worth your time and money.
Sturdy clipboard
Every nurse needs a clipboard to keep loose papers organized. With all of the charting and documenting that nurses do, you'll bet you will need something sturdy to write on. Many clipboards sold at office supply stores have built-in calculators for ultimate convenience.
Tip: Spend the extra ten bucks for a built-in calculator. You'll be thankful later when it's one less thing to shove in your pocket!
Comfortable nursing shoes
As a nursing student beginning clinical rotations, you will quickly realize the importance of comfortable shoes, especially for those 12-hour shifts. Some nurses prefer tennis shoe styles while others prefer clogs. It's all up to you, but some suggested brands include Nursemates, Landau and Dansko. And lucky for you, you can sport fashionable shoes without compromising practicality.
Tip: For both comfort and safety, choose slip resistant shoes with padded soles.
Reliable stethoscope
In choosing a stethoscope, it's most important to make a purchase that fits your personal needs and desired price point. Many nurses opt for the Littmann brand, which are sold in many bright colors and lightweight models. Other reliable brands include Mabis, American Diagnostic Corporation and Welch Allyn. You can also choose to name engrave your stethoscope to add a personal touch and ensure that no one else will mistake yours for theirs.
Tip: You'll get many years of use out of a good stethoscope so don't fear the initial investment!
Rubber fob watch
Deciding between a fob watch and a wristwatch? Let us convince you! Fob watches that clip on your scrubs stay out of the way when handling patients and minimize germ sharing. The rubber can be easily sanitized. Sodial brand offers many nurse-friendly, colorful and inexpensive options.
Tip: No matter which type of watch you choose, make sure it has a second hand.
Durable medical scissors
You'll want to purchase medical scissors that are capable of cutting through thick bandages.
Tip: There's a difference between any old pair of scissors sitting at home and ones best suited for medical purposes. Go with the second.
Easy-to-travel with lunch box
Every nurse (and nursing student) needs a lunch box to carry to and from work (and school). Opt for something lightweight, spacious and easy to wash.
Tip: Built brand makes neoprene lunch boxes in bright colors and fun patterns. And best of all, they hold up even after many washes.
And lastly, a nurse purse!
Nurses have a lot of stuff. A nurse purse is simply an easy-to-carry, conveniently sized bag containing compartments for all of your nursing items including pens, scissors, a stethoscope, a BP cuff and more!
Tip: For trendy options, search for nurse purses on Etsy.com.
There's a lot more to nursing than these must-have items. Ready to learn more about nursing at Roseman University and how you can get started today? Contact us today to get started.