As you search for the best path toward earning your Bachelor of Science in Nursing degree, have you considered what you may want to do with your nursing degree? It is never too early to start thinking about your professional goals as a nurse… even if you haven't earned your degree yet.
Right now, you may think the only career opportunity you will have would be inside a hospital. However, did you know there are dozens of alternative careers for registered nurses that go beyond the bedside? That is the best thing about earning your BSN — all the career opportunities.
Read on to explore all of your career options outside of a hospital setting and the advantages to earning your BSN through nursing programs like Roseman University's Accelerated Bachelor of Science in Nursing (ABSN) located near Las Vegas, Nevada, and Salt Lake City, Utah.
Most In-Demand Nursing Specialties Outside the Hospital
There are so many opportunities a BSN degree can provide for graduates inside and outside the hospital setting. So what alternative careers beyond the bedside are most in demand right now? Moreover, how much can I earn using my Bachelor of Science in Nursing degree to work outside of a hospital setting? Here are some of the best alternative career choices for BSN-educated nurses.
1. School Nurse
Average Annual Salary: $45,733
According to the National Association of School Nurses (NASN), school nurses protect and promote student health in several ways. From helping students recover from illnesses or minor injuries, to providing families education about nutrition and exercise, to setting school health policies, the role of a school nurse has many responsibilities.
School nurses mostly work in primary and secondary schools and are in high demand right now due to the overall shortage of registered nurses in the U.S.
In addition to earning a BSN degree and passing the NCLEX, school nurses must also obtain specialized professional certifications.
2. Legal Nurse Consultant
Average Annual Salary: $74,596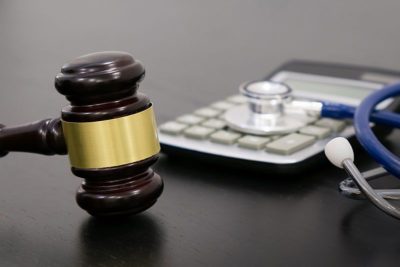 Use your BSN to become a certified legal nurse consultant (LNC). LNCs apply their medical knowledge to consult on medical lawsuits by reviewing and analyzing medical records, conducting client interviews, translating healthcare language for attorneys, and testifying in court as an expert witness. LNCs may work in an attorney's office, for insurance companies, or as independent consultants.
Although certification isn't necessarily a requirement for working as a legal nurse consultant, many employers prefer to work with nurses who hold a certification from the American Legal Nurse Consultant Certification Board (ALNCC).
3. Home Health Nurse
Average Annual Salary: $60,086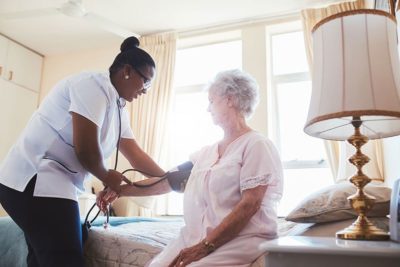 Another alternative nursing career you can pursue with a BSN is a home health nurse. Most home health nurses work with patients in their own homes, although sometimes they can help with patients in assisted living or nursing home facilities. Some care for patients during the day only, while others may live with their patients.
Home health nurses are responsible for coming up with long- or short-term treatment plans, administering prescriptions and other medications, and helping patients maneuver around the house. They are there to help with bathing and feeding as well.
4. Travel Nurse
Average Annual Salary: $65,995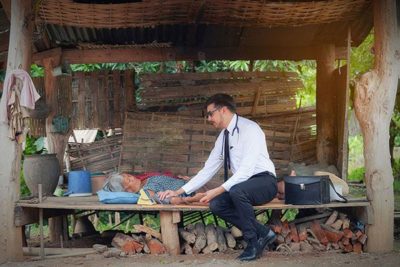 If you love traveling and are looking for a flexible work environment, becoming a travel nurse may be a great way to put your BSN to work. Travel nurses can be assigned short-term or long-term positions — most average about 13 weeks — in the location of your choice. That means you can work here in the U.S. or overseas — depending on what you want and who needs help.
The primary purpose of a travel nurse is to help in places where nursing shortages are impacting the community's health. So the job can vary from place to place.
The demand for travel nurses is on the rise, so many agencies and recruiters are looking for career-ready BSN nurses ready to take on a challenge.
5. Public Health Nurse
Average Annual Salary: $56,961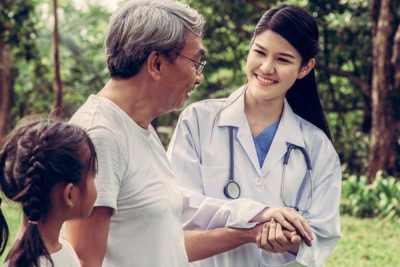 Instead of treating one patient at a time, public health nurses are responsible for helping to care for entire populations. This career path involves research and education — going into communities and helping to reduce and prevent diseases and improve a society's overall wellness.
Public health nurses can work in a variety of settings, including health departments, schools, homes, community health centers, clinics, correctional facilities, or mobile units.
Advantages to Earning Your BSN
Earning your BSN will provide you with various advantages, specifically in the workplace. From more earning potential to more job opportunities, earning a BSN signals to employers that you are prepared for the complexity of an ever-evolving healthcare environment.
Demand
The demand for BSN-educated nurses is increasing every day due to baby boomers aging and the increased healthcare needs for that generation, in addition to others. This means job opportunities are plentiful for those entering the nursing field upon earning their BSN degree.
Pay
With demand comes higher pay. Registered nurses who graduate with BSN degrees will earn higher salaries than those with an associate's degree. According to the American Association of Colleges of Nursing (AACN) statistics from January 2014, the average salary for a nurse with an ADN was $66,620, while the average for BSN-educated nurses was $75,484. This also can vary state-by-state.
Opportunity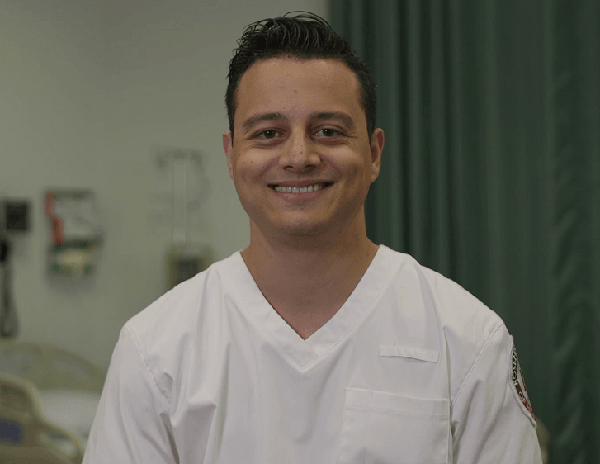 "I'm passionate about nursing because it's an amazing profession with endless opportunities." – George, Roseman University ABSN graduate
Earning your BSN and becoming a nurse allows for so many more career opportunities. You can work inside hospitals in a variety of specialties including:
Medical-Surgical
Critical Care
Post-Anesthesia Care
Oncology
Neuroscience
Labor and Delivery
Pain Management
A BSN degree also lays the foundation for earning an advanced degree in case you want to continue your education and become a nurse practitioner, nurse anesthetist, or nurse midwife.
What you may not realize, though, is how many alternative career opportunities for registered nurses exist outside the hospital. That's part of the reason Roseman University ABSN graduate, George, decided to become a nurse through the program.
"There are so many things you can do with a Bachelor of Science in nursing degree," said George. "That's the beauty of nursing — the sky's the limit. Down the line, I'd like to have my own consulting business, in addition to a home health care business. I've thought about opening up some retirement homes or assisted living facilities."
Get started today.
If you are ready to earn your BSN and put it to use in one of the many alternative careers for registered nurses, Roseman University's ABSN program may be the best path for you. Contact an admissions team member today to find out how you can get started.