Application deadline for Roseman's February ABSN class extended to January 6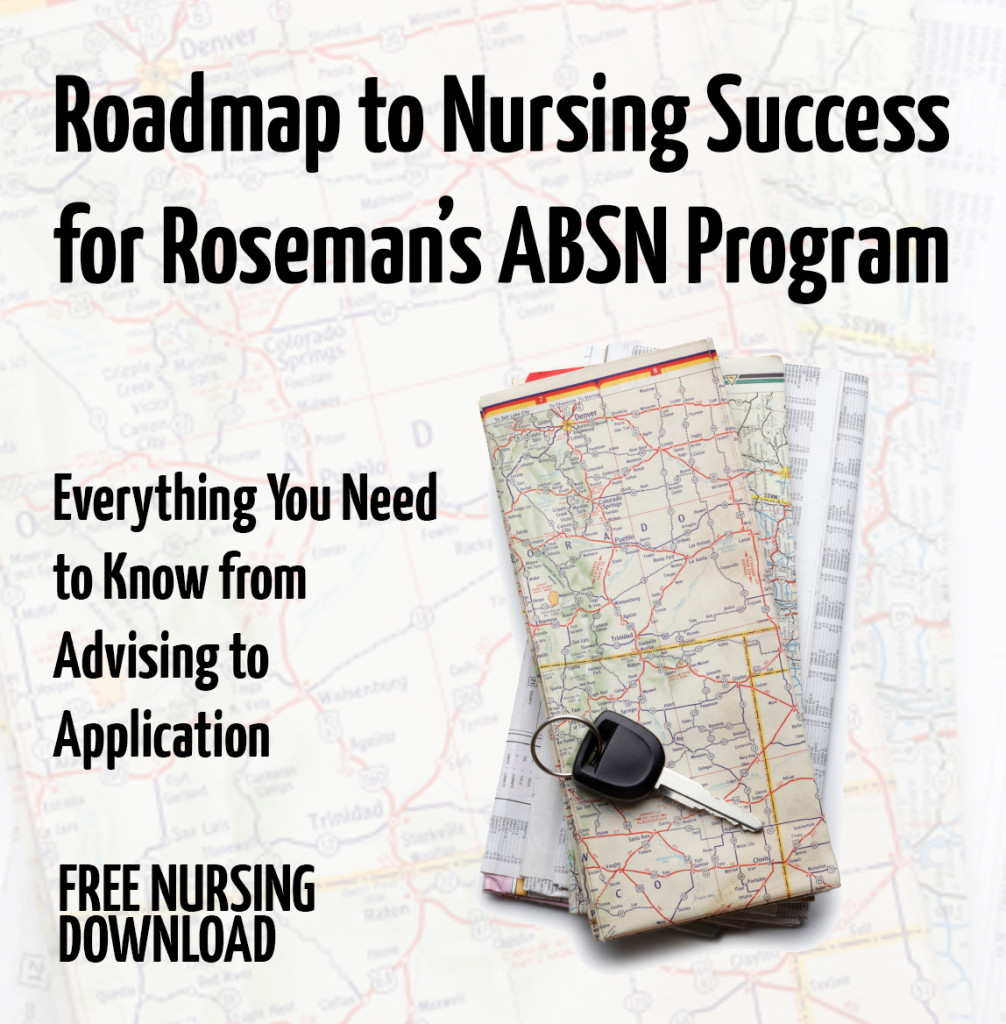 If you're interested in starting BSN classes at Roseman University in February, you still have time to make it happen! The application deadline for Roseman's accelerated nursing program in Las Vegas has been extended to Monday, January 6, 2014.
You're in a great position to apply if you have:
Earned a bachelor's degree in a non-nursing field from a regionally accredited institution
A minimum cumulative GPA of 2.75/4.0 scale in the most recent 60 units of your undergrad coursework
Already spoken to an admissions advisor
Completed (or nearly completed) Roseman's six nursing prerequisites
Obtained at least a 58.7% minimum overall score on the Test of Essential Academic Skills (TEAS)
If you haven't talked to an advisor yet, just call us at 877.885.8399 and we'll match you with someone who can tell you everything you need to know about the program.
Roseman prepares you think like a nurse before you graduate.
Roseman's accelerated nursing program is a great choice for anyone interested in nursing as a second career. In just 16 months, you'll gain knowledge and build key nursing skills through a combination of didactic (theory) coursework, simulation lab practice at our campus in Las Vegas and on-site clinical experiences throughout Southern Nevada. RNs with a BSN are qualified for any entry-level position, and once you have your degree, you can sit for licensure in any state.
To learn more about Roseman's process for admission, download our free ABSN roadmap. It's a great resource for nitty-gritty details about nursing prerequisites, the TEAS, financial aid and more.
A BSN is the smartest way to grow your nursing career.
As health care becomes more advanced and Baby Boomers enter retirement, the demand for registered nurses has never been higher. The Bureau of Labor Statistics predicts that RN jobs will grow 26% by 2020. At the same time, our country is facing a critical shortage of qualified nurses. There simply aren't enough RNs to meet the growing demands of the healthcare system. And research proves that BSN nurses contribute to higher patient safety outcomes. That's why more and more healthcare employers are listing a BSN as a minimum requirement for new nursing staff.
Plus, an RN salary is just as appealing as the job outlook. The bureau lists the median annual RN wage as $65,470 (May 2012).
No matter what your background – from professional to parenthood – you can use the skills you already have to enjoy a successful career as a nurse. And since Roseman has no wait list for nursing school, it's always the right time to get started!
To learn more about joining our February ABSN class, call us at 877.885.8399 or fill out our online contact form.