Earning a Bachelor of Science in Nursing (BSN) degree can open the door to so many nursing career opportunities. Last month, we shared all of the top alternative career opportunities a BSN-educated nurse has beyond the bedside. In this blog, we are going to look at all of the BSN career options that exist within a traditional hospital setting and how Roseman University's ABSN program can help you begin your path.
Let's take a look at the top five in-hospital career options to choose from once you earn your BSN. Some may surprise you.
1. Medical-Surgical Nurse
We are going to start with the least surprising BSN career option — medical-surgery nurse. That's because medical-surgical nursing is the single largest nursing specialty in the United States. Med-surg has moved from being an entry-level nursing position to being a specialty as the med-surg unit requires nurses to apply multiple skills to help patients who are recovering from illness or surgery. While many other wards only need you to focus on a singular specialty, med-surg nurses need to be a master at so many, as they have to deal with many diverse patient experiences.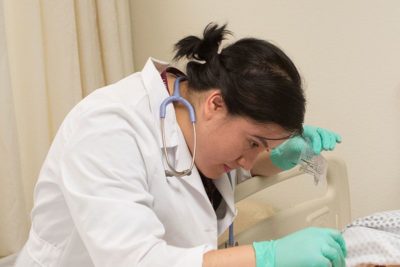 Duties include:
Communicating effectively and empathetically with patients, other staff, and family members
Putting together care plans for patients and coordinating with team members to ensure the best outcomes
Independently working under the supervision of a charge nurse or manager to implement patients' care
Assessing patients on a regular basis
Benefits
Projected Job Growth by 2020: 26%
Average Salary: $74,197
Percentage of Industry Employment: 30.6%
2. Labor and Delivery Nurse
A favorite among many nursing students during clinical placements is working in the labor and delivery (L&D) unit. Labor and delivery nurses are responsible for the safe delivery of mother and child during and immediately following birth. Being present at such a joyful moment for a family, and making sure everyone is safe and has the help they need during birth and recovery gives this job an amazing payoff for many RNs. But one must be able to think on their feet and act quickly while constantly assessing for emergencies or helping with any interventions.
Duties include:
Monitoring, documenting, and sharing the mother's vital signs and baby's heart rate
Administering medications
Starting IV lines
Measuring contractions
Assisting in cesarean delivery, when necessary
Advocating and educating mothers and families through the stages of childbirth: antepartum, intrapartum, postpartum, and neonatal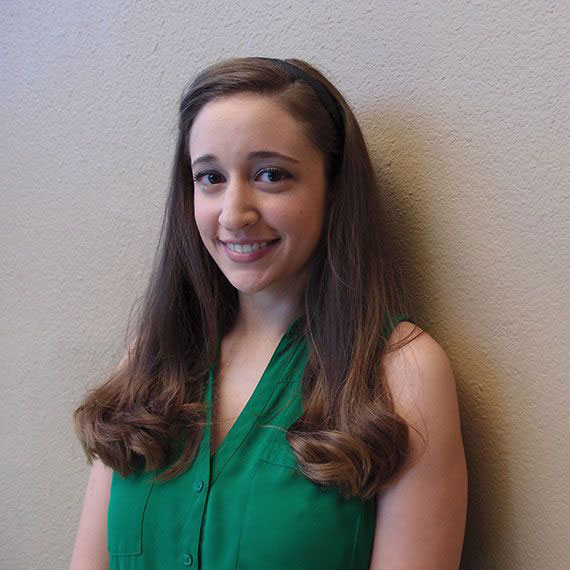 I loved labor and delivery — it's my favorite clinical and unit and where I eventually would like to work.
— Samantha, Roseman University ABSN Class of 2016
Benefits
Projected Job Growth by 2026: 15%
Average Salary: $73,550 (BLS, 2018)
3. Pediatric Nurse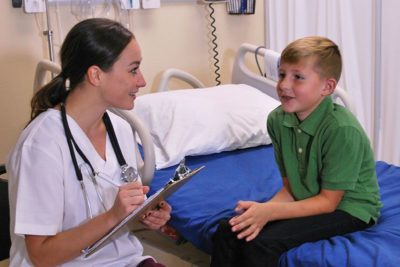 Pediatric nurses provide medical care to kids from infancy to adolescence. From administering immunizations to development monitoring to counseling parents, pediatric nurses are responsible for helping to care for children who are sick or injured. As a nurse in pediatrics, you must be able to communicate effectively, as young patients sometimes have trouble describing exactly what hurts them.
Duties include:
Recording the height and weight
Obtaining blood and urine samples
Ordering diagnostic testing
Benefits
Projected Job Growth by 2020: 26%
Average Salary: $65,000
4. ICU Nurse
Intensive care nurses, also known as critical care nurses, help with the round-the-clock care of patients who suffer from dire conditions. Many times, ICU nurses work with patients who are just out of surgery, suffer post-trauma, are suffering a complicated phase of a disease, or are transitioning to end-of-life care. ICU nurses can eventually specialize in the care of their patients. Common specialties include:
Neonatal ICU (NICU nurse)
Pediatric ICU (PICU nurse)
Surgical ICU
Medical ICU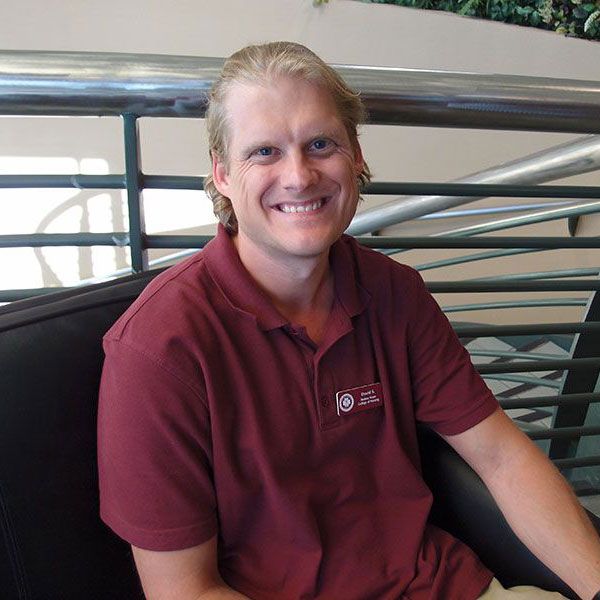 I want to work in critical care nursing, so I can make sure patients are receiving the care they need while in a dire situation.
— David, Roseman University ABSN Class of 2017
Benefits
Projected Job Growth by 2020: 26%
Average Salary: $64,764
5. ER nurse
Emergency room, or ER, nurses are responsible for helping patients who are suffering from all different types of trauma. An ER nurse has to be a strong critical thinker with high organizational skills and an ability to deal with high-stress situations in a calm manner because they are responsible for continuously prioritizing the needs of patients with life-threatening ailments and must keep everyone stable as doctors stabilize the conditions.
Duties include:
Evaluating and caring for patients' injuries or other health problems
Recording heart rate, blood pressure, breathing, medications, and other medical information relevant to a patient's health
Explaining health conditions, medications, and other details to patients and their family members
Benefits
Projected Job Growth by 2020: 26%
Average Salary: $62,010
Preparing to Practice
Now that you know the BSN career options you have inside the hospital, it is time to start thinking about starting your path to earn your degree. At Roseman University, the Accelerated BSN program offers those who have at least 54 credits from an accredited post-secondary institution or a non-nursing bachelor's degree an opportunity to earn a BSN in less than 18 months.
Roseman University's ABSN program provides you high-standard, diverse clinical experiences in most if not all of the above units in a hospital, and that is something nurses and hospital staff recognize during clinical rotations.
"They want our ABSN graduates because they do so well, go above and beyond, and they just really know their stuff," says Shanda Clark, a Roseman ABSN Professor and Interim Assistant Dean.
I am always told during clinicals how much they love our students and that they would really like to hire them.
The block curriculum, along with diverse clinical experience, really sets Roseman University accelerated nursing students up for success because they are trained to become experts in the field.
"Nursing is difficult, and it is one of the hardest degrees anyone can get," says Shanda. "It's a lot of work. You are taking care of someone's life. We make sure every student is aware how much they need to work and how hard they need to work, because they are training to be responsible for someone's life and decisions they make will impact families."
Get Started on Your BSN
If you are ready to earn a BSN and gain experience in all the opportunities the degree will afford you, contact Roseman University's admissions team today.