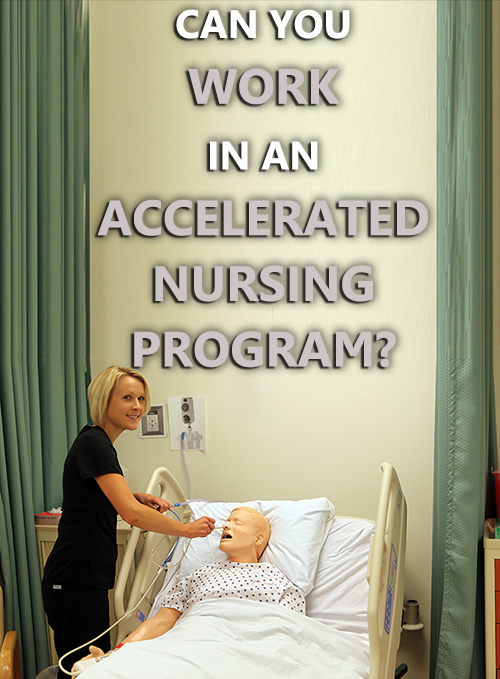 Since Roseman's Accelerated Bachelor of Science in Nursing (ASBN) is a second-degree program, many students come to us after they've already entered the workforce. They are called to nursing, but they also have financial obligations – living expenses, children, loans and so on – that have to be met. So the question "Can I work and do the ABSN program?" is one that our admissions advisors hear a lot.
Roseman doesn't prohibit you from working while you're in school, so if you want or need to work while you're in the program, you are free to make that choice. That said, most of our students don't work. They focus their time and energy on nursing school to pave the way for long-term fulfillment in their careers.
Before you make the decision to work or not work in nursing school, ask yourself these three questions:
Is my job flexible? As a nursing student, your schedule is constantly changing. Roseman follows a block schedule, where students master one content area at a time, and each block includes theory classes, simulation labs and clinical rotations. Schedules vary from one block to the next; it would be logistically impossible to hold down a 9-to-5 job, but for those with incredible flexibility in where and how often they work, it's not out of the question.
How well do I handle stress? Most of the students in Roseman's Las Vegas accelerated nursing program have college degrees that aren't related to science or medicine. So when they start the program, there's a significant learning curve while they adapt to the curriculum and new style of learning. Also, the program never gets easier. Our students study an average of eight or more hours a day. Can you give the program everything you've got if you're working? For the majority of our students, the answer is no.
What are my alternatives? There are a number of ways to manage finances while you're in school. Paring down living expenses, applying for scholarships and taking out loans are just a few examples. Investigate your options before committing to any type of employment.
A bachelor's degree in nursing is an investment in your professional and personal happiness. It's also a full-time commitment. If you'd like to talk to an advisor about the pros and cons of combining work and school, contact us today.