This is a guest post written by one of our lead course developers.
There is a tremendous benefit in taking online classes for adult learners who are thinking about an Accelerated Bachelor of Science in Nursing (ABSN). You no longer have the burden of the lecture environment, which makes it a lot easier to focus on course content.
When I was in college, it was hard to be a student sitting in one of those tiny chairs. I never felt like all of the material was covered, and if it was, I didn't always have an opportunity to digest everything.
At one poin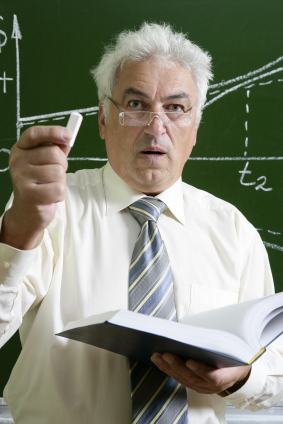 t, I took a chemistry course that met three days a week at 7:30 am in an extremely warm lecture room. It was a struggle for me to make it to the lecture and pay attention; I was either tired before I showed up or slowly falling asleep in that hot room before the content was even delivered.
Also, my professor had an accent and spoke in a monotone, which made him hard to follow. Between the time and the temperature, the deck was already stacked against me; my professor's delivery put me right to sleep. My attention span in that environment was extremely limited. Worst of all, I only had one scheduled opportunity to hear that lecture.
In online classes, the majority of these obstacles are eliminated. No longer subject to listening to a lecture when and where it's scheduled, you control your learning environment.
Lectures are pre-recorded, so you can listen to them any time of the day. If you're not a morning person, you can listen to a lecture in the evening. You can set your own thermostat; you are not a victim of the room. If your professor is difficult to hear or understand, all you have to do is pause the lecture, rewind and listen to the content again. In fact, you can listen to the same lecture as many times as you want, wherever you want – in your car, out on a jog – sometimes it just takes a second or third time for things to click.
With online classes, you finally have an opportunity to focus on the content, engage with the curriculum and take the most advantage of your own time. Online lectures are truly empowering.
To request information about Roseman University's ABSN program in Las Vegas, click here.