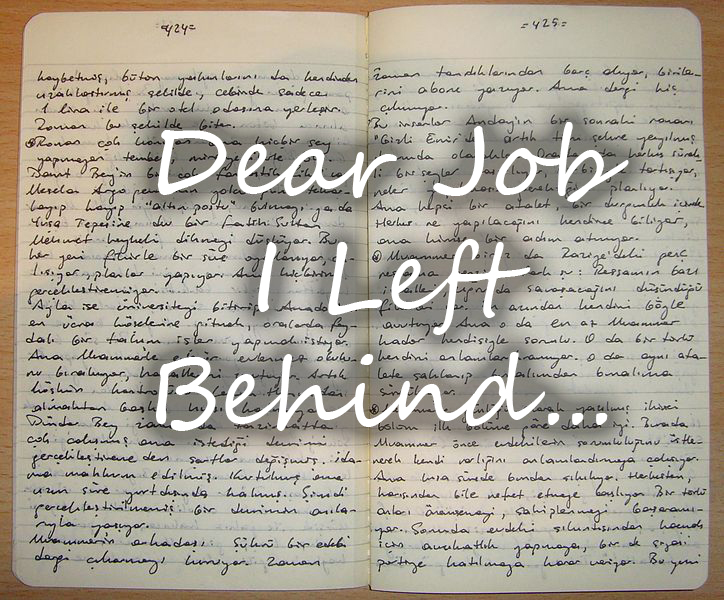 Dear Job I Left Behind,
Hey, remember me? The one who quit to enroll in an accelerated nursing program and pursue her dream? Well, I actually went through with it — I'm a nursing student now, and in just a few months I'll be a real RN!
I'm not writing because I miss my old life or anything (sorry!), but I do feel like I should thank you. Now that I'm on my way to becoming a nurse, I realize that if it hadn't been for you, I might not have gotten the push I needed to pursue a career that I'm truly passionate about. And I might not have developed some of the key skills that will help me succeed in that career. So, Past Job, here are some things I'd like to thank you for:
All those e-mails and phone calls and meetings. They made me realize that I'm someone who needs to work with people on a more personal level, where I have a chance to really make a difference in their lives. Luckily, nurses get that opportunity every day.
All that time spent sitting at a desk. That taught me that I need an active, on-the-move job, one where I'm never quite sure what I'll be doing from moment to moment. I'm now thinking about becoming an ER nurse or a flight nurse, which should certainly fit the bill!
All the juggling needed to fit the rest of my life around a 9-to-5 work schedule. After being part of the daily grind for so long, I really appreciate the flexibility of my online nursing classes and the ability to learn anywhere at any time. And I'm looking forward to having different shift options as an RN so I can create a balance between work, family and my hobbies.
All the customer issues and complaints. These were a pain, but they taught me to have patience, to be a good listener and communicator and to avoid taking things personally. Plus, I got experience working with a pretty wide variety of emotions and personalities– definitely essential for nursing.
All the urgent projects and last-minute "fire drills." These taught me to think on my feet and react quickly to unexpected situations. In my clinical rotations, I already feel like I'm more prepared to handle any patient emergencies.
All the "upward management" and proving myself to the boss. It was good training for working closely with doctors and clinical nurse leaders, I'd say!
So thank you, Former Job. It was hard to take the plunge and leave, but it's turned out to be the best decision I ever made. You prepared me to be a nurse in ways I wouldn't have thought possible, and by showing me some things I didn't want, you made it easier for me to see what I really do want.
All the best to you, and please send more aspiring nurses our way!
Sincerely,
A Future Nurse
If you're ready to leave behind your unrewarding job, contact us about enrolling in Roseman University's Accelerated Bachelor of Science in Nursing Program.