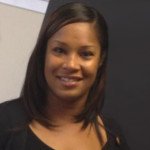 While the title "Admissions Advisor" technically describes what they do, it doesn't tell even part of the story of the Admission Advisor's value to prospective students. Many times, the involvement of a dedicated ABSN Admissions Advisor, like Kandi Brown, makes the crucial difference for applicants when getting into nursing school with a lower GPA.
What Most Nursing School Applicants Lack: Admissions Advisors
Kandi helps nursing school applicants solve problems and break down barriers.
Accelerated BSN Admissions Advisors go way beyond just answering questions about deadlines and program requirements. They truly commit to helping each applicant and seeing them all the way through the ups and downs, facing problems, and finding solutions. ABSN Admissions Advisors use their expertise, experience, patience, and perseverance to help future nurses get from that first phone call to that first day of classes.
Here are six things to know about ABSN Admissions Advisors and what they do, every day:
1. She Is a Real Person, with a Real Name (and She Really Listens)
So many of our students are pleasantly surprised by how helpful and involved our Admissions Advisors are because they simply aren't used to such personalized attention. Having one Admissions Advisor who gets to know them and who they can always count on is a happy adjustment for nursing school applicants.
Managing transcripts, prereqs, and deadlines is less stressful for applicants when they have someone in-the-know in their corner.
"Many of our students come from an academic environment where they are used to being treated like a number," said Roseman ABSN Admissions Advisor Kandi Brown. "I love that moment when they realize that hey, I am on their side, and I can actually help them. I can feel some of their anxiety disappear."
2. She Knows What to Do (So Stay Calm!)
"I love what I do. I am here to help you start your dream," Kandi said. "I help people pursue education, and to pursue the noblest of all professions."
Getting into nursing school with a lower GPA is not for the weak. Even under the smoothest circumstances, it can be arduous.
Figuring out prerequisites, financing, and possible relocation can be overwhelming. Doing everything that needs to be done, when it needs to be done can seem impossible. Admissions Advisors help to mitigate the stress. They've each helped hundreds of applicants make a plan and stick to it.
For applicants who have to relocate, Admissions Advisors can give them tips on how to find housing or a roommate. She can also help applicants choose which campus has the right program, figure out when and where to take prereqs, and give advice on how to improve a borderline or low GPA. Getting into nursing school with a low GPA can be especially challenging. Roseman ABSN Admissions Advosirs, like Kandi, can help nursing school applicants figure it all out.
3. She Can Help Parents (Understand the Value of an ABSN)
Admissions Advisors can also be particularly helpful when it comes to future nurses explaining to their parents why they're getting another bachelor's degree. Financing is never fun, and nobody likes to talk about it – especially ABSN applicants.
"The financing options are different for a second bachelor's degree," Kandi said. "It's hard for some applicants to really articulate why this is a great option. I have literally role-played with students about having the financing conversation with their parents. Sometimes they get nervous and forget important facts."
4. She's a Creative Thinker (and Kind of a Therapist…)
ABSN students have joked that they felt like their Admissions Advisors were personal therapists. Since Roseman has students from every state in the nation, students come from many different circumstances – and their nursing school barriers come in all shapes and sizes.
While financing is always an important factor, some applicants have other issues – from trying to rebuild a life after a tragedy, to a family who is trying to pressure an applicant into pursuing a different career.
"The problems aren't always dollars and low GPAs," Kandi noted. "Every applicant is unique, so I am sometimes just an impartial ear who can help them see the forest through the trees – and sometimes the tears."
5. She's Thinking Long-Term (Even If You Aren't)
When an applicant is in the middle of the admissions process, it's hard for them to get a real focus on what they'll be doing after they get their ABSN. Applicants just want to get into nursing school, and then figure it out from there.
Before applicants even complete prereqs, their Admission Advisors are reminding them about post-graduate employment goals. She can share stories from her years of experience and offer insight into the benefits of hospital partnerships and which types of nursing positions are most in-demand.
She can also help nursing school applicants (and their parents) do the math when it comes to loan repayment and salary expectations.
6. She Does It Because She's Passionate (Just Like You)
There's not a national holiday celebrating Admissions Advisors – though we would support one! – and there's not a lot of glamour that goes with the job. Most of the time, ABSN Admissions Advisors are only known by their voices, and none of them are household names.
Plus, after putting in all of the work helping someone get admitted to an ABSN program, the applicant becomes a student and gets a different advisor. And our Admissions Advisors are okay with that – it means they did their job well.
"I love what I do. I am here to help you start your dream," Kandi said. "I help people pursue education, and to pursue the noblest of all professions. That's where the satisfaction comes from."
Kandi feels victorious when an applicant is accepted and gets into nursing school. "I can't wait to meet new future nurses when I come to work," she added. "It's like, every day, I get a chance to help someone achieve a dream. How could I not love my job?"
If you're ready to talk to Kandi about your application for Roseman University's accelerated nursing program in Utah or Nevada, contact us today.