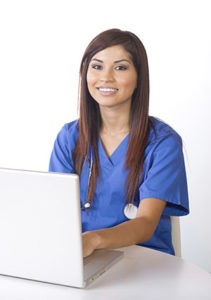 "How do I get started in the admissions process for the ABSN program at Roseman University?" That's a question I get every day from potential students, and the answer looks different for everyone. The simplest way to answer it is with these four questions:
Do you have the earnest desire and work ethic necessary to become a nurse?
Do you presently have a bachelor's degree from a regionally accredited college or university in a field of study other than nursing?
Was your cumulative GPA in the most recent 60 units of transferable undergraduate coursework higher than 2.75?
Do you have the ability and willingness to relocate to Las Vegas, NV for a minimum of 16 months if accepted to complete your studies?
If you can answer "YES" to all of these questions, your next step to learning more about Roseman's accelerated nursing program in Nevada is to contact us.
You may have other questions like:
"What if my college or university degree is from outside the United States?"
"When does Roseman need my transcripts?"
"Are there any prerequisites?"
I will address these in upcoming blog posts, so stay tuned.
Now go out and challenge the day!