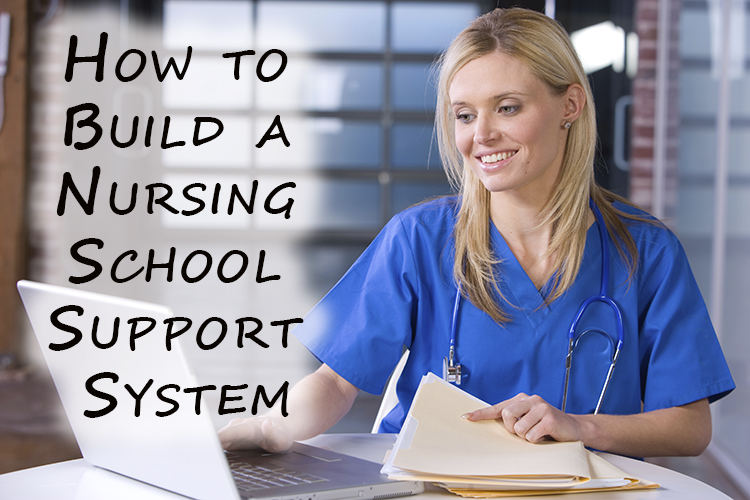 In a couple of recent blog posts, we've mentioned the importance of having a strong support system when you're a nursing student. But how do you build one? Here are some tips to get you started.
Identify your cheerleaders.
While the choice to go back to school was yours, it's likely you didn't make it in a vacuum. Reach out to family and friends who were especially supportive during the admissions process and ask them to check in on you once every week or two to see how you're doing. Phone call, text, Facebook message – the method doesn't matter. Just make sure there are people in your corner who will be proactive in offering positive words and encouragement. Even five minutes to let your guard down with someone you trust can be enough.
Make friends in your cohort.
While theory classes are completed online, you'll still spend a lot of time interacting with the other members of your cohort. Don't be afraid to take the first step and make friends. The sooner you build those relationships, the better your experience will be. From practicing in the skills lab to studying for exams, you can't place a value on the benefits of working together.
Assign tasks.
Your support system should include a large cast of characters for helping you at home. Children as young as five can bring dishes to the sink. Pre-teens can clean a litter box. Delegate meal planning to your significant other. If a partner isn't in the picture, ask a friend or family member to spend one weekend afternoon a month with you preparing frozen meals to have at the ready.
Find an online community.
As a nursing student, it's important to make connections with people experiencing the same stresses you are. But you may need more than just your classmates to commiserate with over packed schedules, frequent exams and the constant learning curve. Find a forum like allnurses.com to rant, ask questions and gain support from others in the same boat.
For more information on Roseman's 16-month accelerated BSN in Nevada, contact us.