It takes a lot of soul-searching to commit to a career change, especially one that involves going back to school. But when it comes to paying for another degree, you need practical information. Here are three different ways you can finance your Accelerated Bachelor of Science in Nursing at Roseman University in Nevada.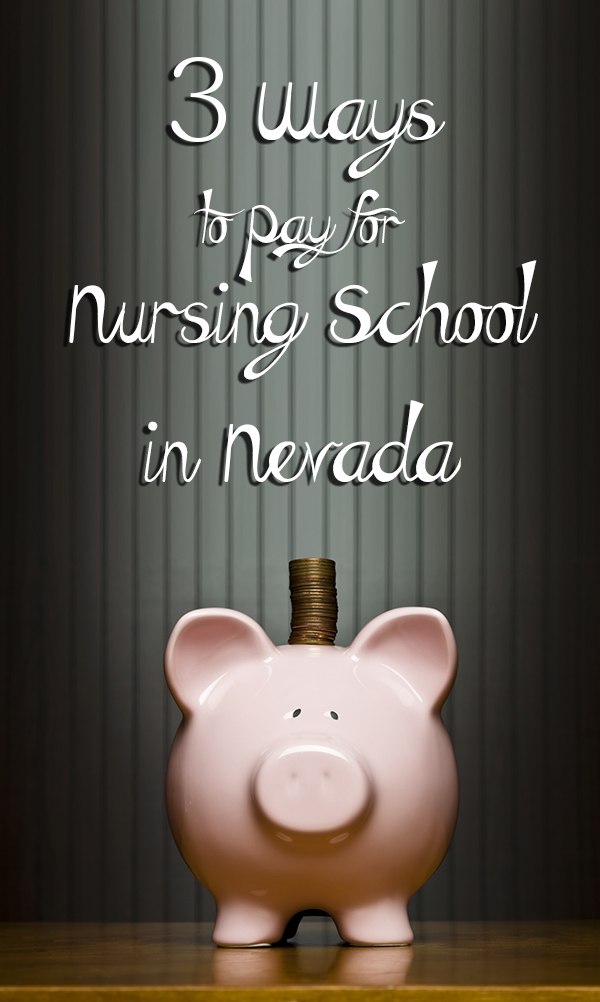 1. Scholarships: Scholarship money is tuition assistance that you don't have to pay back; for that reason, scholarships are the best way to pay for your education. Remember that no scholarship is too small and that you aren't limited to nursing – money can be awarded based on a variety of criteria including gender, cultural background, geographic location, military service and more. Start the search early to meet as many of the deadlines as possible.
As far as finding scholarships, the American Association of Colleges of Nursing (AACN) mentions a number of undergraduate resources and student scholarship programs on their website. Avoid scholarships you have to pay for; there are plenty of free opportunities out there. And when investigating scholarships, we recommend that you create a new email account specifically for this purpose. This will make it easier to evaluate opportunities as they come in and eliminate your personal account being subjected to spam.
2. Federally funded work-study: In work-study, you earn a payheck goes directly to you and you can use the money however you wish. Positions are available at a number of places including Roseman's main campus and community organizations. Different shifts are available, along with different lengths of time commitments.
Once you're a Roseman student and you've confirmed that you're eligible, you'll be able to apply. If you're accepted, remember to weigh any potential work commitments against the amount of time you'll be in school.
3. Private loans: Private loans are issued to Roseman's Bursar's Office and based on your credit history. The funds can be used to cover educational costs including tuition, room and board, books, student travel, lab fees, a computer, etc. Before going this route, make sure that you've maximized "free money" and federal student loan opportunities; federal loans usually carry lower interest rates.
It's also critical that you pull a copy of your credit report to make sure it's accurate. If it's not, you'll need to take the proper steps to get any errors corrected. You can start by pulling a free copy of your credit report. The next step might be obtaining your credit score through one of the three major credit bureaus: Equifax, Experian or TransUnion.
Ready to learn more about Roseman's accelerated nursing program? Request information today.