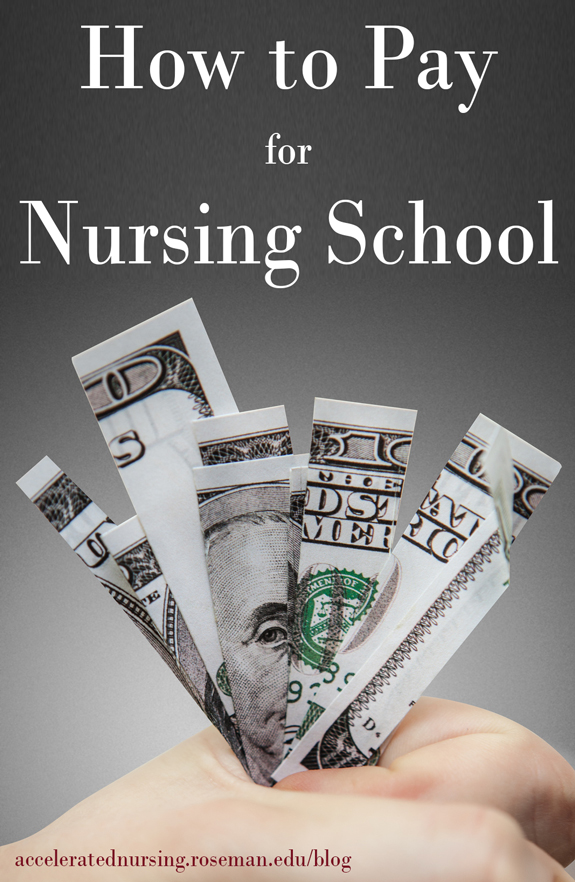 You've made the decision to go back to school to earn your Bachelor of Science in Nursing (BSN) degree. You may have even decided on Roseman University's Accelerated BSN program and will earn your degree in as little as 16 months. A tough decision has already been made, but now it is time to think about how to pay for nursing school. While you will need to speak to a financial advisor for information specific to your situation, these six methods of paying for school will outline the things you should think about during this process.
1. Search for Scholarships
Free money is always the best money, and there are a lot of nursing scholarships available if you know where to look. One good resource for scholarships is the American Association of Colleges of Nursing's (AACN) financial aid page. Scholarships are ideal because they are one of the few forms of financial aid you do not have to pay back, but they also often have very specific requirements to be eligible or may be competitive in nature, so you should carefully review the requirements before applying.
2. Fill out your FAFSA
If you recently completed another bachelor's degree or have taken college courses in the past, you may already be familiar with the Free Application for Federal Student Aid (FAFSA). However, for your first degree this may have been something your parents helped you with extensively, especially if you were in high school while applying for college. While it can seem overwhelming when you think about how to pay for nursing school and take the first step of completing your FAFSA, there are a lot of resources available to help walk you through this process. Rest assured that thousands and thousands of potential students before you have successfully completed the FAFSA, so you can, too! Like the full name implies, the FAFSA will determine if you qualify for government-sponsored student financial aid. This article helps explain how to start the process and what kind of information you will need to have on hand to fill out the FAFSA.
3. Loan Repayment Programs
Some hospitals and other locations with a high need for bachelor's-prepared nurses will help repay loans you may have to take out to pay for nursing school. It is a good idea to start exploring any options like this that may be available to you in the area you plan to work before you even start nursing school. It may give you significant peace of mind to find out there are potential employers offering loan-repayment programs in your area, or you may decide to work in another area that offers this benefit instead.
4. Explore Private Loans
Some prospective nursing students have already exhausted their available federal student aid, especially if they have completed a bachelor's degree in another field. You will know where you stand on this after the FAFSA process is complete. Accelerated BSN programs get you out into the workforce earning a nurse's salary quickly, but they can also be expensive. It is likely that you will have to take out some private loans, so you should explore that option now. Talk to your current bank or credit union and other financial institutions. Explore specialized loans that are available from some financial institutions for students pursuing careers in the healthcare field.
Another important consideration for private loans is that you may need a cosigner. If this is a possibility given your current financial situation or because you will not be working during nursing school, consider who you will ask to be a cosigner early on in the process. This will involve a conversation with that person, which may seem like an uncomfortable conversation you would rather delay. But a strong support system, including knowing who will be available to cosign a private loan for you if the need arises, is very important to your success in nursing school.
5. Working While in Nursing School
In a way, working seems like the obvious way to pay for nursing school, but anyone who has earned their BSN can tell you this is much more difficult than it sounds, especially in an accelerated BSN program. You will be attending classes, labs, and clinical rotations full time, and on top of that you will need additional time to read, study, and complete assignments. Plus, nursing school does not usually get scheduled around your commitments, but instead you have to carefully schedule other commitments around nursing school.
That said, many students have found success working a PRN, or "as needed," or other part-time flexible positions. If you are able to work in a hospital or other healthcare setting, a position like this offers the added benefit of giving you valuable experience working in the healthcare field before you even graduate from nursing school. It may be a good idea to find or transition to a PRN or part-time position before you even start back to school, so this is something you should consider early on in the process.
6. Save for Nursing School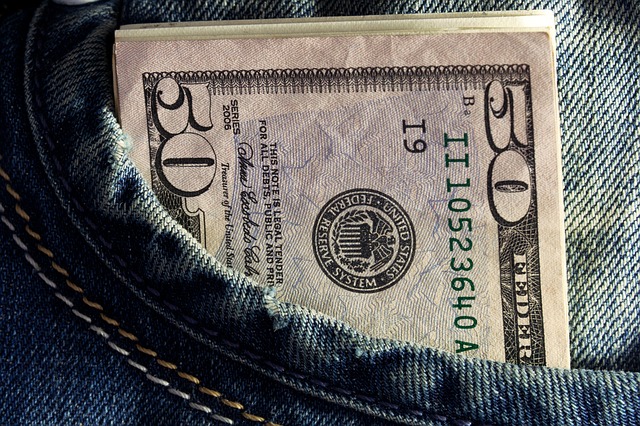 If you have decided to go back to school well in advance, it may be feasible for you to pay for nursing school, or at least a portion of it, by saving in advance. Even if you do not have a lot of time to save, you should talk to your spouse, significant other, parents, family, and others who may be able to offer you either financial or emotional support. You will need both while you are in nursing school, but you may find financial support in areas that you do not expect.
If your spouse or significant other understands your dream to become a nurse or at least respects the extra income you will be contributing after graduation, he or she may be willing to contribute to your education, or at least offer financial support for living expenses while you are in school.
We know figuring out how to pay for nursing school can seem very intimidating. But as with most of the important things in life, careful planning and early research into your options can help considerably. Take the time to consider the points presented here, talk to others you may know who have had to pay for school recently, and do some of your own research as well. You will likely find options for paying for nursing school you didn't even consider at first and find that the struggle and effort was worth it once you are working as a nurse.
Still have questions about how to pay for nursing school or about Roseman University's ABSN programs in Utah and Nevada in particular? Please contact us today!