Inside Roseman's New Accelerated Nursing Site
Now that the dust has settled at our new ABSN location on Roseman's main campus, it's time to show off the space! The site is still a work in progress, but we're excited about our upgraded facilities and close proximity to didactic faculty.
Let's take a look: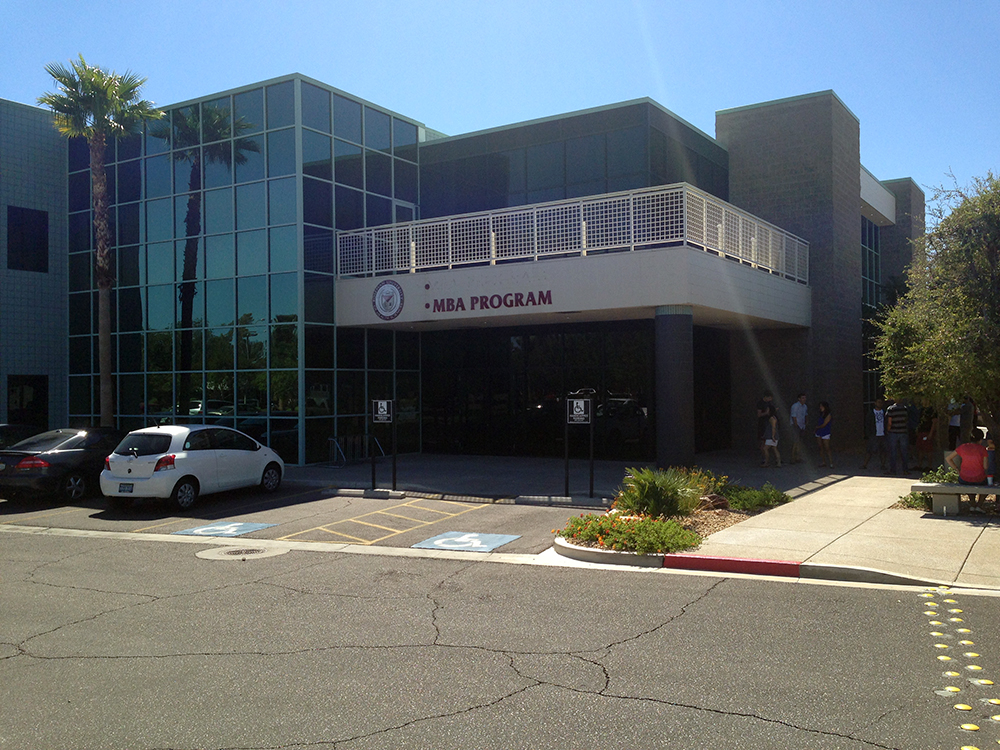 (Click images for larger view)
Our new site is located in Henderson, NV, at 4 Sunset Way on the second floor of Building E, where we share space with Roseman's MBA program. The new site places us much closer to the state-of-the-art simulation lab at 11 Sunset Way. In the sim lab, students practice on a lifelike simulator prior to interacting with patients.
It's amazing what you can do with a smartphone! This panoramic view of our new skills lab shows six hospital beds and two exam tables for student practice.
Here's our new computer lounge, where students take proctored exams and group challenges.
For more pictures of our ABSN site, visit our Facebook page. For information on our 16-month Accelerated Bachelor of Science in Nursing (ABSN), contact us.