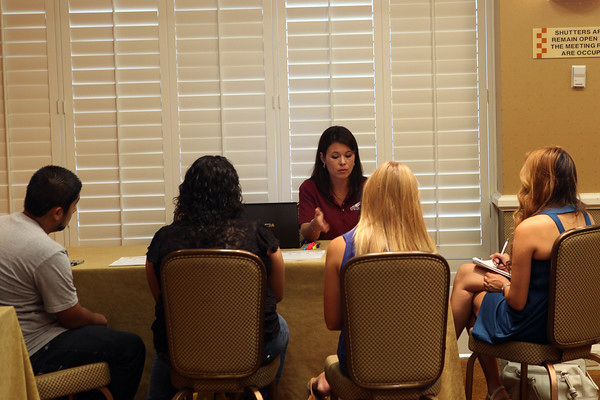 When it comes to advising potential applicants, there are so many things to think about and remember. It isn't the easiest job in the world, but it is one of the most rewarding. When you're an advisor, you get to hear each person's unique story about what has brought them to this point in their life.
One thing that truly sets Roseman's accelerated BSN program apart is the "pre-admissions" advising that our prospective applicants receive. Most colleges and universities leave you (the student) to figure out their requirements by yourself; this only leads to more confusion. Roseman doesn't just put their requirements on the web and leave you to discover your own path to admissions. You're actually able to speak to an advisor (like me), who can walk you through the admissions process. I'm able to make sure you have the information you need so that you, in turn, are able to make an informed decision. I take you through everything: program design, requirements, tuition, financial aid options and the application/acceptance process itself. I also am able to give you advice on how to make YOUR application stronger.
This isn't a one-time thing, either! You can call or email me anytime. This is truly a rewarding aspect of being an advisor. All of this means I get the pleasure of walking you through the transition from potential applicant to applicant, student and graduate. I get to walk with you through your journey, and in just 15 short months, watch you go from dreamer to dreams come true.
Advising truly is a joy, and I don't think I could work in a field where I didn't get to help people. After all, isn't that what you're trying to do?
At Roseman, we look forward to speaking with you!