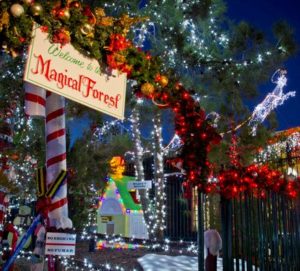 Although the lights on the trees are no longer aglow, the train has been put away until next year and gates to the forest have been chained closed, everyone at Opportunity Village and the 3,000 families served by this charity every year would like to extend a very heartfelt thanks once again to the students, faculty and staff of Roseman University of Health Sciences who gave so generously of their time to volunteer for the 2012 Magical Forest.
This was the twenty-first year of the Magical Forest, and we collectively welcomed more than 170,000 smiling faces this season. Through the efforts of many volunteers like those at Roseman University, the 2012 Magical Forest raised over $2,040,000.00 this season. This could not have been accomplished without your dedication.
Thank you for your support of individuals with intellectual disabilities and their families. Look forward to seeing you at the 2013 event!