No Waitlist Gets Student Moving on BSN Degree
When it came to selecting an accelerated nursing program in California, Shaun R., a former economics professional, couldn't find a school in his home state that was able to supply him with the fast, quality education he demanded. He even applied to schools throughout the state, only to sit idle on several waiting lists.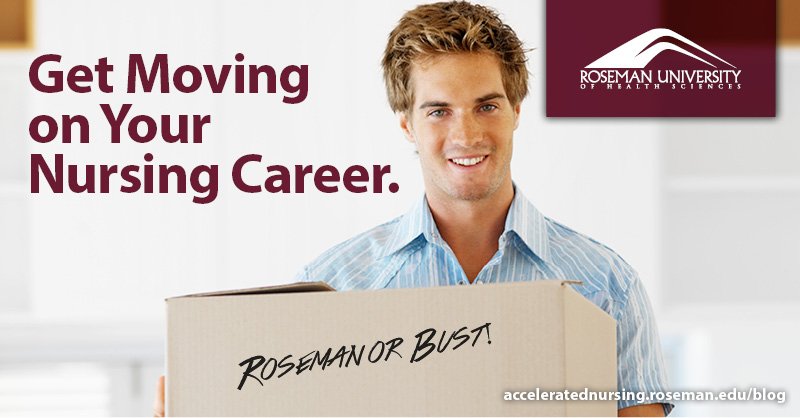 Anxious to transition into a nursing career, Shaun decided he no longer wanted to wait for his dream to happen—he was going to make it happen. So, he casted a wide net in pursuit of his career goal and discovered our accelerated nursing program in Las Vegas.
Driven by a "now or never" philosophy, Shaun interviewed with our university, got accepted into our ABSN program, relocated to Las Vegas, and started class—all within a month-and-a-half time frame.
According to Shaun, he and his wife were determined to give his nursing career a shot. They dropped everything so he could move and be part of our ABSN program in Las Vegas. The couple sold their house, and Shaun's wife stayed in California, temporarily moving in with her parents for six months until he established their roots in Nevada.
"I was willing to move to get into nursing faster because California was oversaturated with prospective nursing students. Some of the nursing programs had two-year waiting lists, while others used lottery pools," he said.
You'll find "nursing schools without waitlist" is a key online search term these days. The reason being is that nurses with BSN degrees are in high demand across the country, but most nursing schools can't meet the demand for higher student enrollment capacities.
Our university, on the other hand, has no waitlist. We are able to accept a higher number of qualified students than most other nursing programs because of our unique blended learning model and local health care partnerships.
Big Risk, Bigger Rewards
For Shaun, selling his house and relocating wasn't easy, but it was a risk that proved to be worth taking. He says not only was the ABSN program at Roseman the quickest way for him to transition into a nursing career, it also gave him the academic foundation and clinical experiences necessary to succeed.
He graduated in October 2015 and got a job even before taking the NCLEX-RN exam for his nursing licensure, which he eventually passed on the first try. During his leadership class, which students take during their final semesters, Shaun did a mock interview with a local hospital leader who ended up hiring him.
Shaun believes the Roseman name carries a lot of weight in Las Vegas, making it easy to land a nursing job after graduation. In fact, the local hospital leader who mock interviewed him admitted to using our leadership class as a scouting tool for finding new nurses for her hospital network.
Words of Wisdom
Shaun is one of those individuals who never thought he would end up working in the medical field. He graduated from high school and went to college to study economics. He said it wasn't until after he graduated from college and started his career that he realized economics wasn't for him.
Our accelerated nursing program in Las Vegas is designed for career changers like Shaun. We were able to leverage his previous academic experience so he could get on the fast track to becoming a nurse in 16 months. And while our ABSN program is a quick path to nursing, it is not an easy road to follow.
"If you really want to be a nurse, the ABSN program at Roseman is worth it. They train their students well," Shaun said. "It's an intense format, but I think it's good that the program is hard. When you graduate, you are prepared to pass the NCLEX and employers want to hire you. I am proof of that."
He also said he enjoyed the fact he could learn at his own pace, which is due in part to the online coursework. "You can set up your day however you want, aside from when you have to come to the program site for nursing skills labs. I will say this, however, I would not recommend this program to someone who is not self-motivated because it's very easy to get distracted and fall behind."
While Shaun and his wife eventually want to move back to California, they're currently content living in Nevada because of the availability of nursing jobs and the notoriety of the Roseman University name. Even if Shaun hadn't taken the first job he was offered, he had plenty of options, "Coming out of Roseman, they're well known. I ended up getting offers all over Nevada."
If you're someone who can't wait to be a nurse but find yourself stuck on a nursing school waitlist, you should really consider our accredited ABSN program available in Las Vegas, Nevada, and Salt Lake City, Utah. Because in the end, 16 months is a short time frame when you're in search of a lifelong career—and you if you have to relocate like Shaun, you can always move back home after graduation.
Need some reassurance? Learn more about the value of a Roseman nursing degree by contacting our admissions team today.