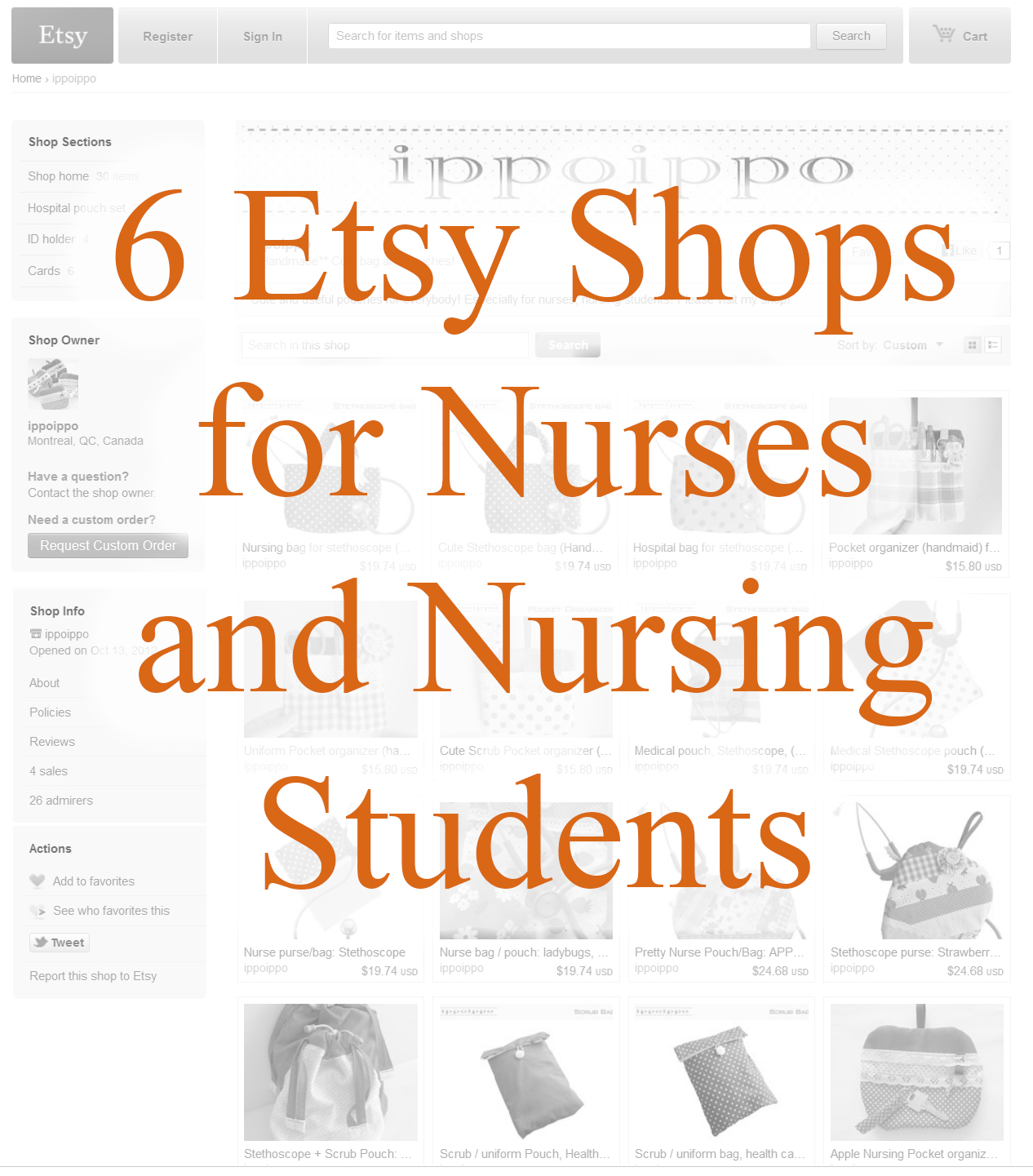 Every nurse has a unique sense of style. Students in the Roseman University accelerated nursing program must wear a uniform to clinical placements, but once you're working as an RN, there will be more opportunity to add a little flair to your appearance.
Here are Roseman University nursing's favorite Etsy stores for unique nursing items and accessories. From scrubs to stethoscope jewelry, these shops have you covered from head to toe! Best of all, some of these purchases can be put to good use while you're still a nursing student.
Love Amarie specializes in handmade purses and cases, including the Original Nurse Purse™, a case designed specifically to hold a stethoscope and other nurse necessities. The Nurse Purse has a zippered pocket with an inner fleece layer that's lined with satin to fit and protect a standard sized stethoscope, blood pressure cuff and attachments. The outside of the purse has four pockets to hold other nursing tools such as scissors, pens, penlights and other small items you might use throughout your day. The Nurse Purse comes in a variety of patterns and colors and pricing options starting at $45.
Addie Bean Blossoms creates flower-shaped retractable badge reel ID clips and decorative stethoscope ID tags. Nurses can choose a single item to add a little flair to their scrubs or mix and match stethoscope and badge reel accessories for the ultimate in flower power. Each flower costs $10, and custom orders are accepted. Paired together, these blossoms would brighten any patient's day!
This store is owned by Susan Hott, the mother of an RN who started her business by sewing scrubs and matching lanyards for her daughter over a decade ago. After multiple requests, she created HottScrubs, an Etsy store that specializes in unique scrubs. Hott uses quality fabrics for her custom scrub orders and also creates coordinating beaded lanyards for purchase. The pricing of scrubs varies, but most custom orders begin at $19.99.
Scrub Heads sells bouffant scrub hats for surgery and other activities that require a nurse's hair to be pulled back and covered up. The scrub hats are made from quality designer fabrics and come in one size that can be adjusted as needed. The bouffant style accommodates any hairstyle with minimal damage to your 'do, and with hundreds of styles to choose from at $12.50 per hat, there is a hat (or two) to match any nurse's style! Scrub Heads also sells bottle cap retractable ID badge holders starting at $6. (Please note that the shop owner is on vacation until October 22.)
Named after the Japanese word meaning "step by step," Ippoippo is all about organization! The store sells purses and pouches for nurses and nursing students to stay organized. Each product is designed for easy access and made from durable (not to mention adorable) fabric and trims that bring flair to medical organization. Products offered by Ippoippo include apple shaped pocket organizers, stethoscope purses, supply tote bags, scrub pouches, lanyards and more!
This store creates personalized jewelry for your stethoscope! You can decorate it with charms and have your name or a special saying spelled out in pewter beads. Beads, charms and spacers are strung together and secured to the tubing with rubber rings. Styles begin at $17.50, which includes six letters, crystal beads, and selected charms. Additional letters are $1 each, and additional charms are $5 each.
What are your favorite Etsy shops for nurses? Feel free to name them in the comments section.
If you're interested in learning more about our accelerated BSN program in Nevada or Utah, please contact us. Applications are still being accepted for our February cohort!