When you're a first-time college student, it's normal to assume that the majority of your classmates will fit into a certain demographic profile. Most traditional freshman are in their late teens and hail from a geographical area in relative proximity to the institution you're attending. But when you go back to school for another degree, it becomes a little harder to visualize your peers. After all, people who are inspired to make a career change have a variety of different professional and educational backgrounds, and many people interested in an Accelerated Bachelor of Science in Nursing (ABSN) will relocate from different parts of the country to avoid a nursing school wait list and complete their degree requirements faster.
Fortunately, when you're going back to school to become a nurse, there's one thing you can count on: you and your classmates are embarking on a career path that will grow and add value for the rest of your life.
To help you get a picture of the average student enrolled in Roseman University's accelerated nursing program in Las Vegas, we've created an infographic just for you. Profile of an Accelerated Nursing Student in Las Vegas contains several interesting factoids, including our students' average age, geographic area, undergraduate background and test score on the Test of Essential Academic Skills (TEAS). It's also a great reminder that people come to nursing from all walks of life and with drive and determination, anyone can become an RN.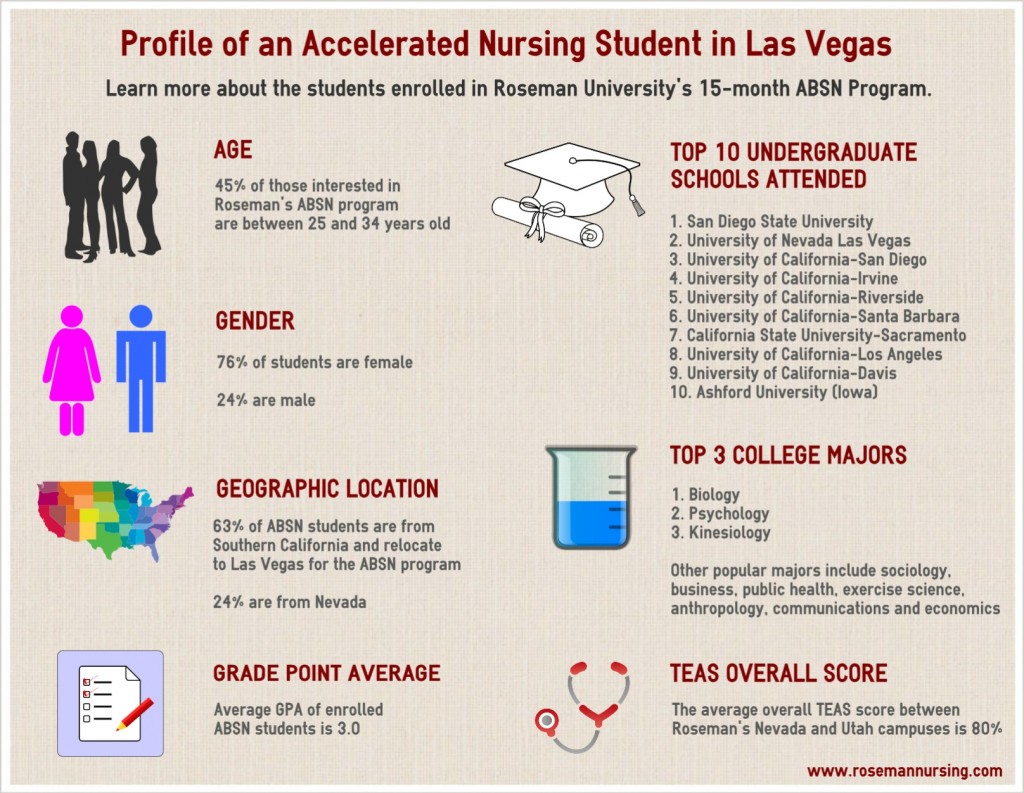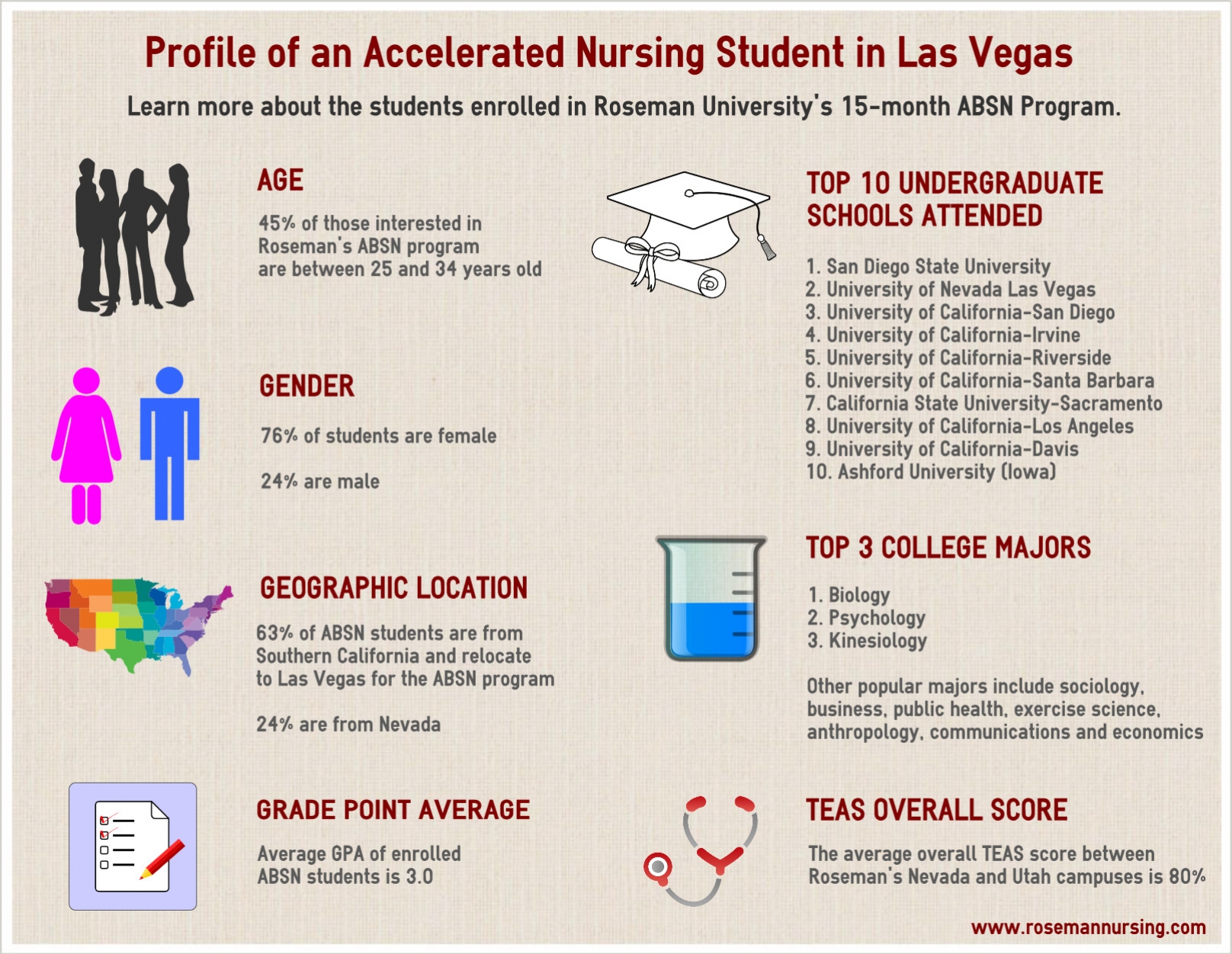 Today's the day to start your own path to nursing! To learn more about earning your BSN at one of the best nursing schools in Las Vegas, call us at 877.885.8399. You can also download our free ABSN roadmap to get important information about the admissions and application process.