Q&A: Graduate of accelerated nursing program in Nevada shares her thoughts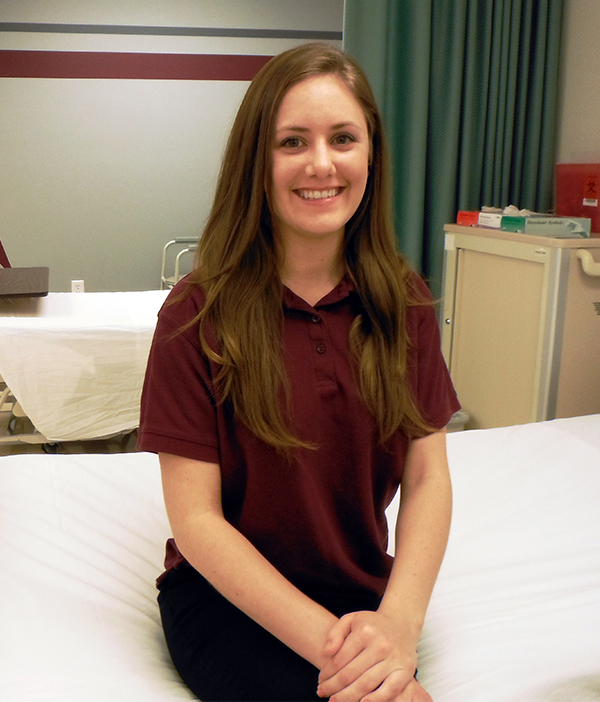 At Roseman University, we love getting feedback on our Accelerated Bachelor of Science in Nursing (ABSN) Program from students and alumni. Elizabeth, who graduated from the program in December 2012, recently shared her thoughts on why she chose nursing and what she enjoyed about her nursing school experience at Roseman. Her first bachelor's degree is in biology.
Why nursing?
I always wanted to go into health care. I loved the medical "ooey gooey" stuff, and my dad was a dentist, so when I was younger, sometimes I helped him at the office. Later on, some family members became ill, and I really loved the nurses who took care of them. When that happened, I thought "Nursing! That's what I'll do."
After receiving a previous bachelor's degree, why did you go to nursing school?
I decided two years before graduating that I wanted to go into nursing, but I had gone so far into my bachelor's degree that it didn't make sense to change majors. Faculty told me that the ABSN route was the way to go. I started preparing while I was still in school, taking prerequisites as I could. I graduated from college in 2011 and began my ABSN in October.
What did you like best about Roseman's accelerated nursing program?
I liked that it was accelerated and that class sizes were small. Students received a lot of individual attention, and our professors gave us many opportunities to practice in the lab.
I also liked taking the didactic (theory) classes online. It takes a lot of discipline because you don't have an obligation to be somewhere for your classes, so it's not for everybody, but you can do things on your own time. The discussion posts help to keep you on track with your reading. If you're a night person, you can listen to lectures at midnight.
What are the greatest strengths of the program?
The lab facilities and the faculty stand out the most. My time in the skills lab was my favorite part. The people really care about the students and want to prepare you with the skills to become good nurses. You can see that when they're teaching you.
How did Roseman's accelerated nursing program prepare you for a career in nursing?
The time management aspect and clinical experiences provided a pretty good picture of what nursing is like: 12-hour shifts, documentation, etc. My senior preceptorship was also a great experience. I was paired with a nurse who helped me adjust to her unit. By the end, I was providing all the care for her patients. It helped me transition from student to nurse and get an idea of what it's like to have a full patient load providing all aspects of care.
Would you recommend the program to someone interested in nursing?
It depends on the person. It takes a special type of person to succeed in an accelerated nursing program. It's a different style of learning. But it worked for me; I took the NCLEX-RN in January and passed in the minimum number of questions. It's whatever works best for you.
Would you like to learn more about Roseman's accelerated nursing program? Get more information now.