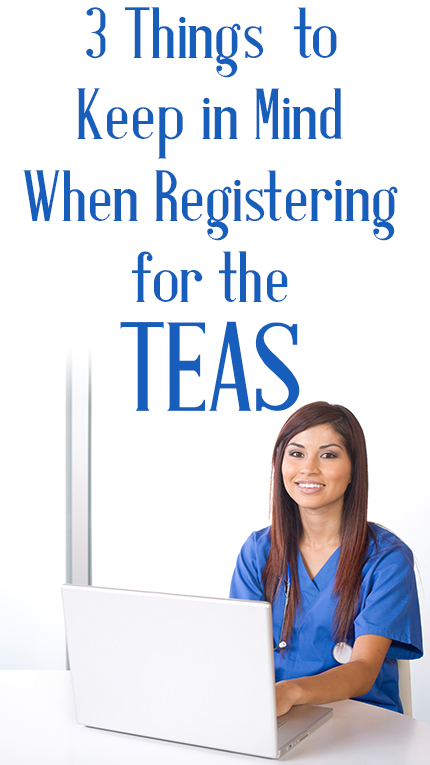 Part of the admissions process for Roseman University's nursing school in Las Vegas is taking the Test of Essential Academic Skills (TEAS). Before you click "submit" on that registration, though, make sure you have a basic understanding of what the TEAS is, how it's used and the best way to study for you. Here are three things to think about before you sign up:
Each nursing school uses the TEAS differently.
There's no magic number to hit on the TEAS. The exam covers multiple competencies relevant to nurses including reading, math, science and English/language use, and test-takers receive qualitative and quantitative scores. Each nursing school that requires the TEAS has its own scoring requirements, and those can change over time. At Roseman, our TEAS scoring requirement is a minimum 58.7% overall score. But rather than try to hit a certain number, your goal should be to do as well as you possibly can. You owe it to yourself and your future career path to give it everything you've got.
You may need more preparation than you think.
The TEAS is similar to the National Council Licensure Examination (NCLEX) in that both exams call for intense preparation. But the level of intensity depends on you. How much time can you dedicate to studying each week? How many practice exams do you need to take to feel confident on exam day? Does it make sense to complete a nursing prerequisite beforehand? Don't pick a testing date four weeks out if you really need nine weeks to prepare. Put together a study schedule and use it as a guide during the registration process. When in doubt, allow yourself more time, not less. Click here to download a free TEAS prep guide.
You might not pass the first time.
It's not uncommon for nursing school applicants to "fail" the TEAS the first time around, and many schools have rules around exam retakes. For example, Roseman limits TEAS exams to three per calendar year, with a minimum of four weeks between exams. That's why it's in your best interest to do as well as you possibly can the first time. If you have any questions about preparing for the TEAS, contact your Roseman nursing advisor. We're always here to help. We can point you in the direction of 12 free TEAS practice tests to get you started on preparing.
Did you know that Roseman is a TEAS testing center in Las Vegas? Learn more about the TEAS and our Las Vegas nursing school by calling 877.885.8399.