Roseman's accelerated nursing program site has moved!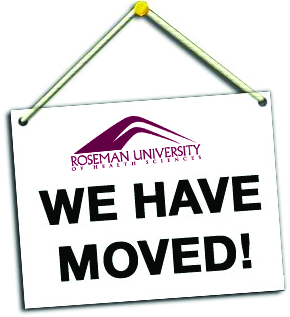 We've got exciting news about the site for Roseman's Accelerated Bachelor of Science in Nursing (ABSN) Program – we've moved! Operations for the accelerated nursing program site are now located on Roseman's main campus in Henderson, NV. Please note the new address:
Roseman University of Health Sciences
Attn: ABSN Program
4 Sunset Way, Building E
Henderson, NV 89014
You can find us on the second floor of Building E, sharing space with our friends in the MBA program.
At our new site, future and current students will enjoy all of the same benefits of our previous location.
Future students can:
Attend an advising appointment
Tour our clinical skills lab
Current students will:
Practice in a clinical skills lab that mirrors a real hospital
Complete proctored exams and group challenges
Receive academic advising
As we settle into our new space, we'll share more information over the coming weeks about our new location. Interested in a tour of our  site? Contact us.