While Roseman's Accelerated BSN program in Utah prepares you with the knowledge and skills you will need to pass the NCLEX and start your nursing career, there are many aspects of a nursing career that you aren't prepared for until you enter the nursing field. Luckily, our guest blogger, Mary, shares her tips on surviving the first year of nursing after graduation and passing the NCLEX.
The first year as a new nurse can be a daunting experience. After years of cramming information and successfully passing NCLEX, you have earned the "RN" behind your name. Now comes the challenge of putting the information to use at the bedside. Here's what you need to know to successfully complete your first year as a brand new nurse.
4 Tips for Surviving the First Year of Nursing
1. Don't be Afraid Ask Questions
First, do not be afraid to ask questions. It is nearly impossible with the ever-changing field of medicine to learn everything one needs to know to be a nurse. Yes, nursing students study for countless hours and take in an immense amount of information, but the beauty of nursing is that it is a field requiring constant continuing education to be successful.
Additionally, as a new nurse, you will need to find countless items to provide care, learn hospital protocols and try to not get lost finding radiology. It is so important to not be bashful and use your voice.
Keep this notion of asking questions in mind when it comes to intimidating nurses.
As a new nurse you will likely meet older nurses who will make you feel like you need to prove yourself to earn their respect. Do not ever let these nurses prevent you from asking questions. Remember, it is your license on the line if you make a mistake because you are too afraid to ask for help. The only dumb question is the one you do not ask.
2. Respect the Help
Next, respect your help.
It is nearly impossible for the nurse to be in six rooms at the same time. Nursing assistants or techs are your eyes and ears when you are busy with other patients.
The nurse and nursing assistant are a team. Make sure you update them often and expect them to do the same in regards to patient care and status.
Additionally, do not ever say you're above doing a nursing assistants work. You are the RN, and bathing patients, turning them, and performing oral care are all going to fall on your back if not performed. Never ever be the nurse who says, "that's not my job," because it most certainly is.
You will get so much further as a new nurse if the techs or assistants know they can rely on you for help as much as you rely on them. After all, turning a 400 pound person to prevent bedsores every two hours is nearly impossible without help—not to mention it is not safe for the patient or the person doing the turning.
3. Get to Know your Coworkers
Know your resources. This means getting to know the staff on the unit. Learn to identify who has experience in what areas and who is approachable. Being a new nurse means you are going to have to delegate and rely on others to help you find the information you need to be successful. Who is great at starting IVs? Who knows the most about human resources, benefits, sick days etc.? Which tech or nurse is the pro at finding items in the storeroom?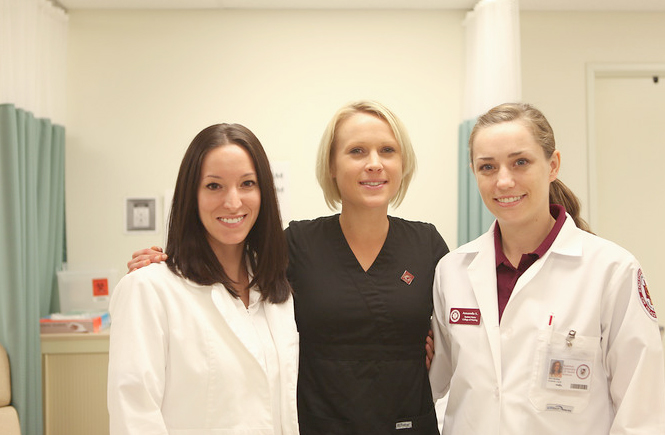 Nursing is a team effort and requires everyone to work together and exchange information in order for the unit to function as a well-oiled machine.
4. Collaborate with your Peers
Finally, if in doubt about a patient's condition, seek the opinion of the charge nurse and call the doctor.
If a patient's lungs sound wet or a patient seems more confused, call the doctor. So many new nurses struggle when talking to physicians. Again, caring for patients is a team effort.
Physicians are not above you, but rather your partner. They trust you to be at the bedside when they cannot. It is your duty to report and seek collaboration with the physician in regards to any change in patient condition or lab results. It doesn't matter if it's 2 am or noon. You are the eyes and ears for the physician and it is your duty to advocate for patients. Do not lose your license because you are too afraid to wake a physician in the middle of the night.
Being a new nurse can be scary with so much to learn and so many people to meet. Ask questions, be respectful, and know your own personal limitations. Above all, be assertive.
While you will have a lot of on-the-job training as a registered nurse, you will be making a difference from the minute you start your first day as a registered nurse.
Ready to pursue a nursing career and make a difference? Speak to a Roseman admissions advisor about the Accelerated BSN program and learn how you can earn your Bachelor of Science in Nursing in just 16 months.