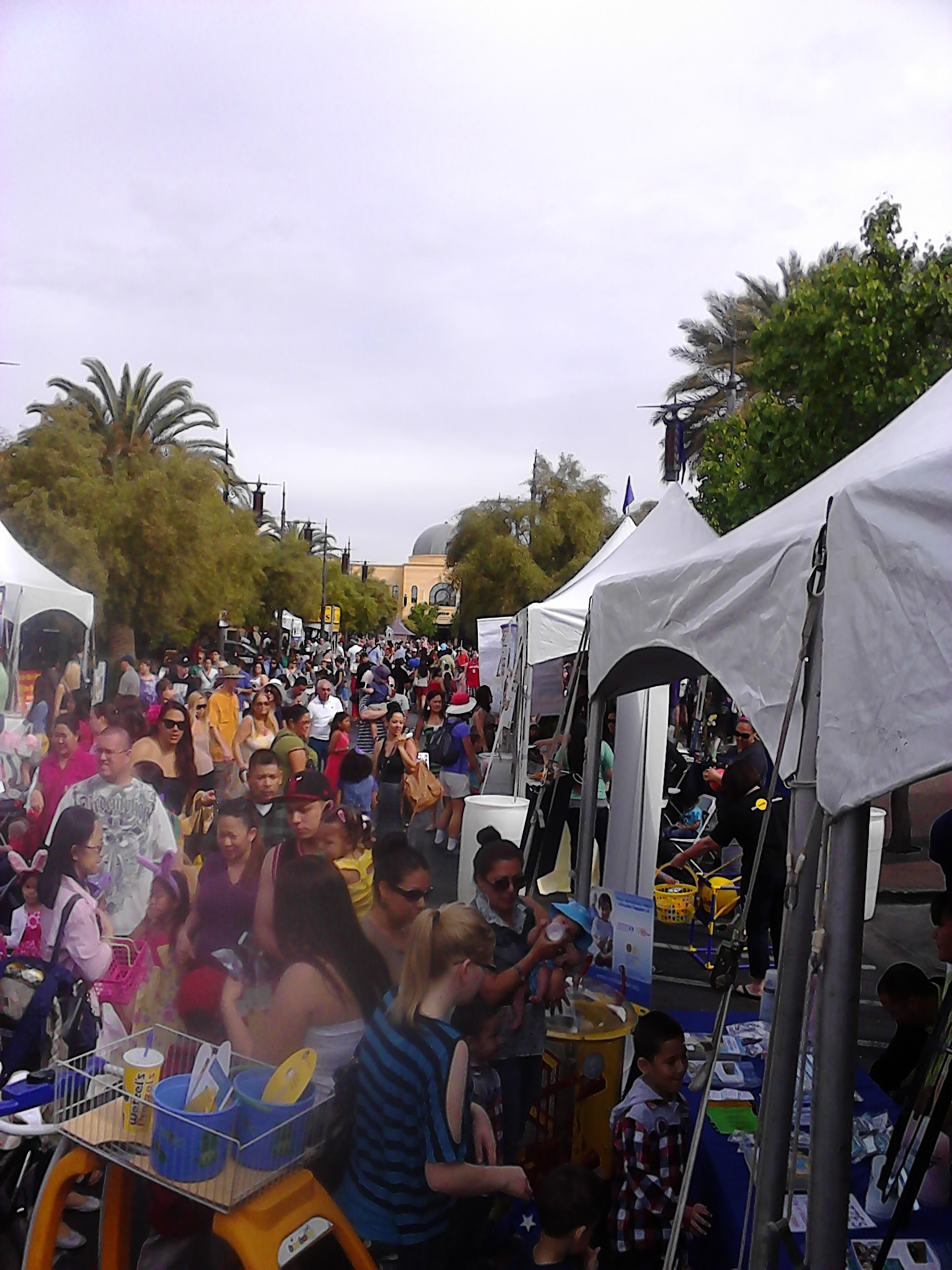 We hope that you enjoyed your Easter weekend with family and friends and that you took the opportunity to enjoy one of the many Easter events held around town. We sure did, and we met lots of new friends in the process.
On Saturday, March 30, representatives from the Roseman University of Health Sciences ABSN program were hanging out at Mix 94.1 Radio's 6th Annual Hop & Shop Easter Egg Hunt & Family Carnival at Town Square Shopping Center in Las Vegas, Nevada. The crowd was on, the Easter egg hunts were awesome, and lots of you brought the kiddos by to say hi! So many of you came by, in fact, that we ran out of all the coloring books, crayons, and other giveaways we brought with us in the first two hours. We're sorry if you missed out! It is estimated that over 20,000 individuals attended this absolutely spectacular event.
We really enjoyed speaking with the moms and dads who came by to ask questions and get more information about the Accelerated Bachelor of Science in Nursing Program in Las Vegas. We hope that you will continue to explore your dream now that your kids are headed back to school themselves. Please remember that if you need more information concerning the ABSN program and want to take the next step, contact us.