Tips for Accelerated Nursing Students from an ABSN Graduate
One of the best ways for prospective nursing school students to truly understand what it is like to go through an accelerated nursing program is to hear from someone who has actually gone through one. Whether you want to know the best ways to adapt to the rigorous pace of the program or how to build relationships with professors and cohort members, graduates from programs like an accelerated BSN can share exactly what it takes to achieve nursing school success and offer invaluable tips for accelerated nursing students.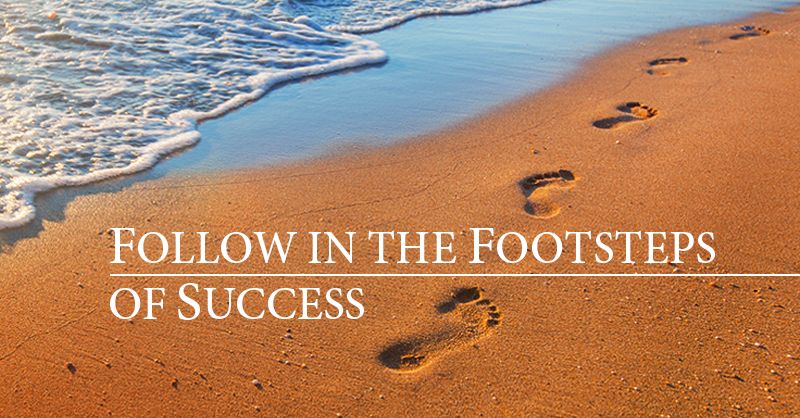 Meet George, an ABSN Graduate
Take George Hanania, Roseman University ABSN Graduate, Class of 2017, for example. Like many prospective nursing students, George's nursing school journey didn't begin right away. He graduated from college with a biology degree in 2008 with the intention of pursuing nursing school. Instead, he went on to work in pharmaceutical sales and earned his master's in business.
His success in sales brought him back to his original plan: nursing school. "I wanted to involve medicine with business and thought the best way to do so was to gain a clinical background in nursing," he says. That's when he found Roseman University's Accelerated Bachelor of Science in Nursing (ABSN) program near Las Vegas, Nevada.
Why Roseman?
George Says…
"I didn't want to be in school for another four years."
George was instantly drawn to the unique qualities Roseman had to offer nursing students. In addition to the university's single focus on healthcare education, he appreciated the accessibility and speed of the ABSN program provided.
"As a second career, I wasn't looking to be in school for any longer than I had to be," says George. "I just wanted to get in and out quickly and get back into the workforce."
He was also taken by the university's experienced staff and faculty. "I was really impressed with how much compassion, care, and respect Roseman had for their students and how much they wanted them to succeed," says George.
Having gone through the ABSN program George enjoys getting the chance to share his experience with potential accelerated nursing school students. Here are his top three main tips for accelerated nursing students on how to get the most out of an ABSN program like Roseman's.
1. Be self-motivated
George Says…
"You have to be on top of your game. As long as you follow the given syllabi with each class, you'll be successful. It's just a matter of time management."
Roseman's Accelerated BSN program includes a blended curriculum which combines online coursework, skills and simulation labs, and in-hospital clinical rotations at top area healthcare facilities. Each component, especially online coursework, will require you to be extremely self-motivated. This is because, outside of hands-on labs and clinicals, you can expect to spend up to forty hours a week on reading assignments, discussion forums, case studies, video content, and more.
According to George, you can stay ahead of the curve by:
Committing to a routine
Creating a dedicated study space
Reaching out to cohort members and faculty for support
Taking care of yourself, mentally, physically and emotionally
Pacing yourself
2. Collaborate with your cohort
Just because a portion of the program is online doesn't mean you will be isolated from others. In fact, you are encouraged to lean on classmates for support and will start to do so during hands-on labs. Bridging the gap between online coursework and in-hospital clinical rotations, nursing labs will motivate you to collaborate, think critically and refine nursing techniques without harming the safety of real-life patients.
George Says…
"Roseman encourages a lot of group work which can help you retain material. While reading something independently is great, you won't truly know the information until teaching it to someone else."
Effectively interacting with members of your cohort during simulation lab will train you to have the confidence to collaborate with hospital staff, fellow nurses and doctors during your in-hospital clinical rotations.
"As a nurse, you're going to be working with a variety of healthcare professionals – pharmacists, doctors, physical therapists, and more," says George. "That's why the group aspect is so important."
3. Put in the work and learn from your challenges
George Says…
"Students have to commit themselves to the nursing profession – it takes a certain person to wake up at five am a few days a week, consecutively, to go work at a hospital unpaid. But, it is part of the program, and the experience they gain is invaluable."
As mentioned earlier, you will participate in clinical rotations beginning in block three of the ABSN curriculum. While this gives you the opportunity to make lasting connections with notable leaders in the local healthcare community, the experiences you will face will not be easy. That's because clinicals occur in stints of two to four weeks and are comprised of either three, 12-hour days or five, 8-hour days.
According to George, finding success during clinical rotations begins and ends with stamina. "You must have the mental ability to remain active for long periods of time." At times, you may experience doubt and frustration during your rotations, but it's how you react that matters most. The roadblocks you overcome will help you adapt to high-stress moments.
"You have to love nursing, and you have to really want to spread compassion, kindness, and service to others because that's what nursing is all about," says George. "I feel like the best way to do it is with this program, and that's why I chose it."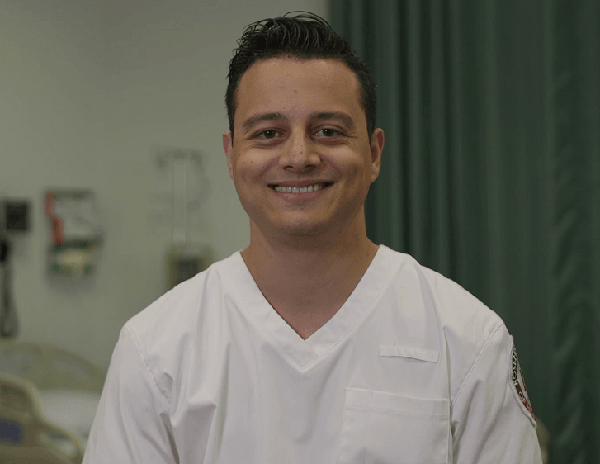 George's Nursing Career, Today
After graduating from Roseman University's Accelerated BSN program in 2017, George moved to the San Francisco Bay area. He now works on a medical-surgical/orthopedic/bariatric floor at Mills-Peninsula Medical Center.
Start today
George's tips for accelerated nursing students can go a long way, especially for career changers looking to begin their nursing education as soon as possible.
Now that you understand what it takes to find success in Roseman's Accelerated Bachelor of Science in Nursing (ABSN) program, it's time to start your nursing education. Connect with an admissions advisor today to see how you can begin your journey.