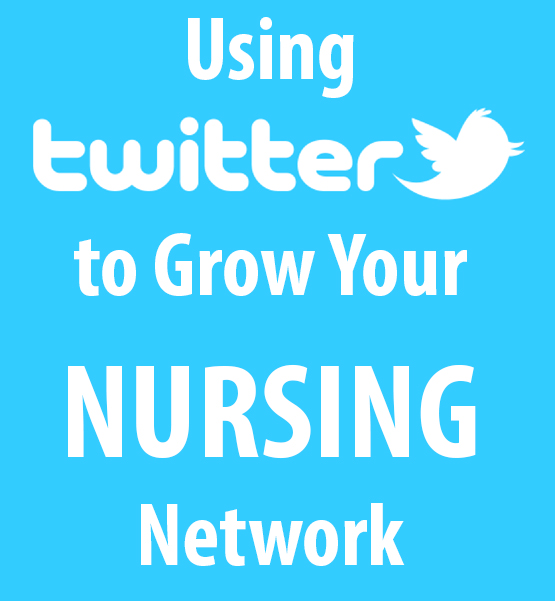 Social media is an excellent way to connect with people around the world. Using Facebook, Twitter, Instagram, LinkedIn, Google+ and other websites, you are able to connect with those you know personally as well as meet new people with similar interests. These sites are a great way to build your network and make connections. One social media network we at Roseman University's accelerated nursing program believe is particularly helpful for building a strong nursing network is Twitter.
When you are an in an accelerated nursing program in Nevada as well as around the United States, it can prove very beneficial to make connections before graduation so you will have a strong network upon entering the field. Here are some tips to follow when developing your Twitter network:
1. Follow the Right People: When you are starting to make connections in the nursing world, it is important to focus on professionals in the area where you wish to work. For example, following nurses in Las Vegas is a great way to get insight on what working in Las Vegas as a nurse would be like. Following nurses is a great way to gain prospective on the career as well as make lasting connections with people you could potentially work with in the future. If you need help finding people to follow, you can use Twitter's Advanced Search tool to target people around your area or where you wish to work who are talking about nursing school or being a nurse.

2. Follow the Right Companies: There are many different companies on Twitter that promote job openings, provide career advice and focus on the nursing industry. Follow these accounts to learn more about the industry and feel free to ask questions. The beauty of Twitter is the ability to interact instantly with people and companies. Following companies that inform followers about job opportunities are also great for future employment. Further, many companies will invite tweeters to participate in discussions or live chats. Some also promote great articles and blogs for both nurses and nursing students. A few companies we suggest following are @ANANursingWorld, @Find Nursing, @NurseTogether, @WorldNursingJobs, and @Nurseland. Follow our account for program updates, blogs and inspiration @Roseman_Nursing.

3. Engage with Tweeters: Twitter is a great forum that allows free communication between people and companies. It encourages a sense of community and openness between tweeters that makes it possibly to casually talk to someone you don't know about the topic of your choice. We suggest retweeting information you find interesting or important so you can refer to it later, and more importantly, so you can share it with your followers. Twitter allows you to participate in conversations with multiple people at one time and can lead to great discussion. This is a great way to see others viewpoints and learn something new.

4. Keep Your Profile Professional: The key to building a good network is not only following the right people, but also getting them to follow you. That is how you build great relationships with other nurses and nursing students. If you are using Twitter to network, we suggest keep a professional edge to your profile. This means limiting if not excluding offensive language in tweets, as well as being respectful to your readers. Further, if you are connecting with nurses you hope to work with in the future, try to limit how much you complain about nursing school or complain in general. Although Twitter is a great site to express your feelings in 140 characters or less, you don't want to give your followers too much information about yourself or lead them to believe that you don't like nursing.
With these Twitter tips, you will be able to build up your nursing network in no time. Don't forget to follow @Roseman_Nursing on Twitter, as well. If you would like to learn more about launching your nursing career in just 16 months, please contact us today!