We're Getting Our Foodie On April 26th – 28th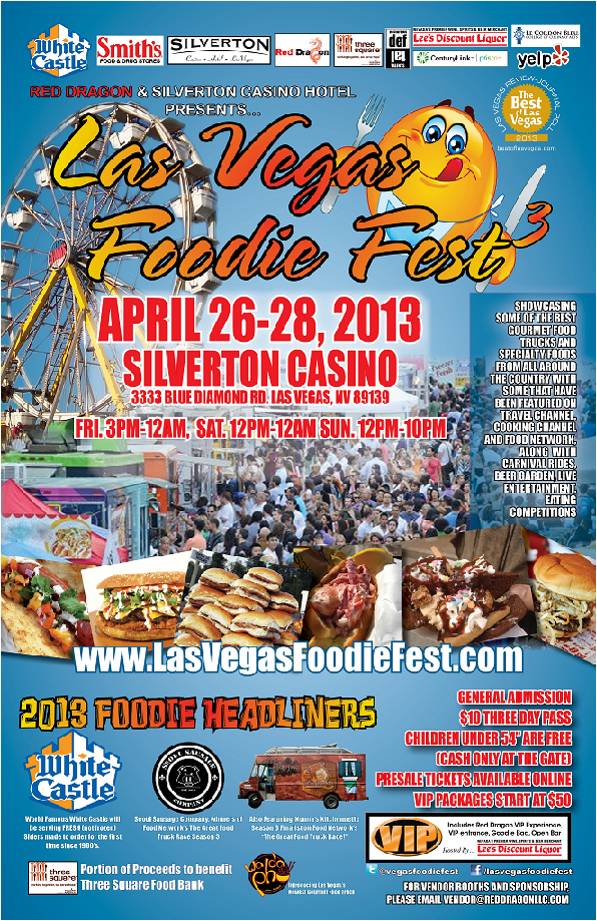 It has to be spring because someone's got the ABSN outreach coordinator fired up!
If the Pure Aloha Festival at the Rio wasn't enough for one month, we're pushing it to the limits and jumping feet first  into Las Vegas Foodie Fest 3 presented by Red Dragon & Silverton Casino Hotel. Roseman University of Health Sciences and representatives of the ABSN program will be on hand to join in the fun and provide you with great information about changing your career to become a nurse through our accelerated nursing program in Nevada. Don't be surprised if we throw in a Roseman beach ball or two, just to stir things up a bit.
Held on the grounds of the Silverton Casino Hotel at 333 Blue Diamond Road in "Boy, is it getting nice at night" Las Vegas, this three-night event is jam packed with food, entertainment, Food, carnival rides, FOOD, and did I mention the GREAT FOOD?
General admission is $10 for a three-day pass, and children under 54" are free. Pre-sale tickets are available online at www.lasvegasfoodiefest.com; check out the VIP packages and remember that only cash will be accepted at the gate.
We really look forward to meeting you at this event; please stop by and say hi! If you can't make it, you can get more information about the ABSN program by contacting us, but it's not nearly as much fun as meeting us in person!