There are several public-facing professions, with nursing being one of them, that require governmental licensure to be able to practice the occupation. While pilots, physicians, and lawyers are also among these professions, nursing is one of the largest group of licensed professionals in the United States.
Because most people can't discern between a qualified and unqualified medical provider, the government requires nurses to earn professional licensure before they can treat patients. Through this licensing, the general public can rest assured they are receiving safe, ethical and competent care.
When you graduate from nursing school, you are not an official nurse until you take and pass the NCLEX-RN for nursing licensure. Each state has a board of nursing (BON) that establishes the standards for safe nursing care and issues the licenses to practice nursing.
In addition to passing the NCLEX-RN, several BONs make licensure decisions based on evidence that a candidate meets all the necessary qualifications in the state or territory where they wish to practice. Some states, for example, require individuals to show evidence of sound physical/mental health and good moral character.
Essentially, nursing licensure rests in the hands of individual states/territories. As such, nurses must have licensure for their state(s) of practice despite passing the NCLEX-RN, a national exam. Therefore, as our nation faces a nursing shortage and countless students sit on nursing school waitlists across the country, these varying licensure rules often create unique hurdles for nursing graduates and the employers who desperately need them.
Nursing students who claim a primary residence in Utah, graduate from our ABSN program and pass the NCLEX-RN in Utah, however, have a lot less hoops to jump through. Because the Utah campus resides in one of the 25 Nurse Licensure Compact states.
Through the Nurse Licensure Compact, our Utah ABSN graduates only need one multistate license to practice in Utah or the 24 other compact states, without additional applications or fees. Keep in mind, you can take the NCLEX-RN in any state you want. Your results are sent directly to the BON where you applied for your authorization to test and licensure.
Why Relocate to Utah for Nursing School?
If you are someone who lives in a Nurse Licensure Compact state, such as Arizona, Colorado, Idaho, or New Mexico, and are currently wait listed for nursing school, you might consider temporarily relocating to Salt Lake City for our 16-month ABSN program in Utah.
In fact, Salt Lake City area is a great place to pursue a nursing degree. Not only will you be attending an accredited nursing school with credentialed faculty, you will live in an amazing community with world-class entertainment and breathtaking outdoor activities.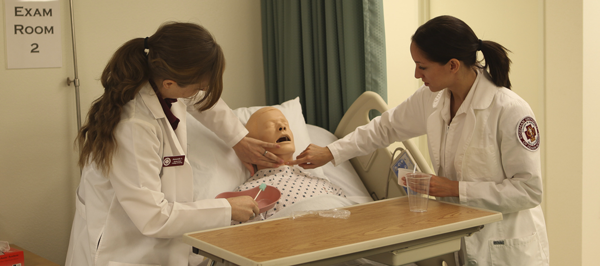 Salt Lake City is one of the fastest-growing cities in the United States, with a healthy job market and economy. It is home to three of the state's top 10 hospitals, so should you decide to stay in Utah after graduation, you have a promising job market to jump into.
Nurse Licensure Compact in Detail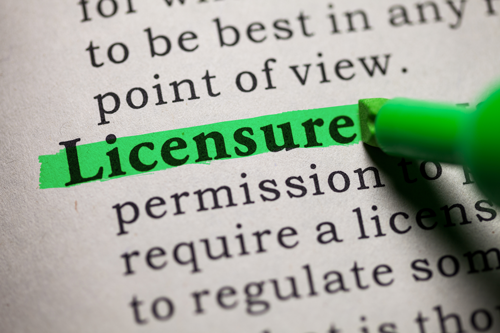 The Nurse Licensure Compact went into motion in 2000 to expand the mobility of nurses as part of the nation's healthcare delivery system. Download the Nurse Licensure Compact map created by the National Council of State Boards of Nursing.
As the number of states within the Nurse Licensure Compact has increased over time, a growing number of nurses have been able to practice their sought-after across state lines, while the public remains fully protected through the effective enforcement of licensure laws.
Unlike single-state licenses where nurses must apply for and gain licensure in every state they plan to practice, a multistate license allows them to practice— both physically and electronically—in Nurse Licensure Compact states. However, these nurses remain subject to each state's individual practice laws and rules.
Watch the National Council of State Boards of Nursing's video that explains the difference between single-state and multistate licensure.
Multistate Licensing Eligibility
Nurses eligible for the multistate licensure are those that:
Legally live in a compact state.
Have an active RN nursing license in good standing.
Pronounce a compact state as their primary state of residency.
Meet the licensure requirements of their home states.
You can also check out the fact sheet the National Council of State Boards of Nursing created for new nursing graduates to learn more. Not only does the sheet debunk common misconceptions, it also provides different scenarios of how multistate licensure works.
Once you receive your nursing licensure, it is important to remember to renew your license when necessary. Be sure to keep your name and address current with every BON you are affiliated with to make sure you receive your renewal notices. Failure to renew your RN license could put you in violation of state law(s).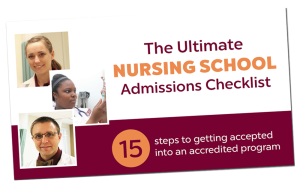 If you have questions about nursing licensure, it is best to contact the BON in your state/territory. And, should you be serious about relocating to the Salt Lake City to attend our Accelerated BSN program in Utah, be sure to download our Nursing School Admissions Checklist.