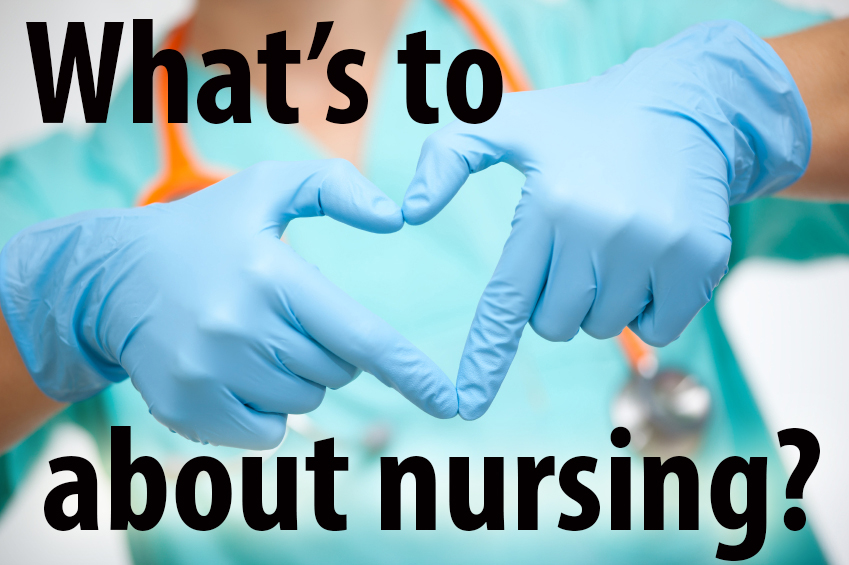 Are you ready to leave your current career but not sure where to go next? National Nurses Week is a great time to check out what nursing has to offer.
Job growth. A staple profession in the healthcare industry, nursing is one of the few occupations where demand is going up instead of down. According to the Employment Situation Summary issued by the Bureau of Labor Statistics in April, health care averaged 24,000 new jobs per month over the prior 12 months. The bureau also reports that employment of registered nurses is expected to grow 26 percent between 2010 and 2020, which is faster than the average for all occupations.
Career flexibility. If you think that nurses mainly work on the hospital floor, think again. RNs are needed everywhere! Private practices, "minute clinics," K-12 school systems, home care facilities, government agencies, research institutions, academia – your options for where to work, when to work and how often to work are endless. And if you do prefer a hospital environment, a bachelor's degree is a critical asset. Many hospitals prefer to hire nurses with a baccalaureate education; research proves that patient safety outcomes improve when hospital nurses have a bachelor's degree or higher.
People interaction. If you're someone who loves working with people and draws energy from a team environment, nursing is a smart choice. The last thing you have to worry about is sitting in front of a computer all day! You'll be too busy working with doctors, engaging with medical staff and making sure your patients are comfortable. Plus, no patient is the same; you'll meet and care for people with a variety of social, cultural and economic backgrounds, which is sure to add variety to your day.
Deeper meaning. You can adopt a rational approach to work, taking jobs that look good on paper but don't speak to your values, or you can dive headfirst into a career that mirrors your heart. The trademarks of a great nurse are the same characteristics you'd look for in a friend – the ability to listen, to fight for what's right, to offer comfort and perspective in times of fear. Nursing allows you to bring those skills to the forefront of your professional life and create positive change that stays in place long after your shift is over.
When it comes to paying it forward, not all jobs are created equal. Nurses have the power to make somebody's life better every day, and Roseman's Accelerated Bachelor of Science in Nursing can get you on the road to nursing in 16 months. Take the first step toward a nursing career by contacting us today.