About Roseman University
Founded as the Nevada College of Pharmacy, Roseman University of Health Sciences has grown by leaps and bounds since its inaugural class of 38 pharmacy students in 2001. Today, our educational footprint expands beyond pharmacy to include three campuses and accredited healthcare programs in nursing, medicine, and dental medicine.
As a nonprofit university that focuses exclusively on healthcare education, we're able to continuously transform the learning experience for students and the level of preparedness they bring to a complex, ever-changing industry. To date, more than 6,100 Roseman University graduates are making a difference across the country in all aspects of healthcare, from direct patient care to public policy.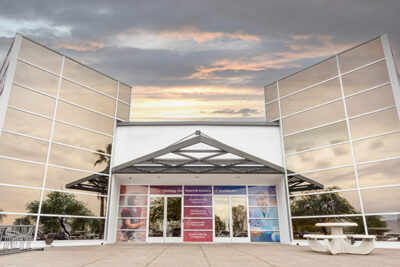 Our Strategy for Your Success
At Roseman University, we're committed to giving every student a quality, innovative education that meets the diverse healthcare needs of society. We provide an engaging, highly supportive academic environment that fosters deep learning and content mastery so that each student can reach their full potential.
Our Roseman's Six-Point Mastery Learning Model® helps make it possible.
Block Curriculum: Students take one class at a time, allowing them to focus intently on the course material so they can master the content before proceeding to the next block or course.
Active and Collaborative Learning: Students engage in a wide variety of educational activities that accommodate varied learning styles and reinforce the concepts presented by professors.
Competency-based Education: Students must achieve a minimum score of 90 percent in every course, with their competency measured by criterion-referenced assessment tools.
Assessment Learning: Students undergo assessment every two to three weeks in an effort to detect and correct areas of misunderstandings as soon as possible.
Early Experiential Learning: Students start to apply their classroom knowledge in actual healthcare settings early on in their curriculum.
Classroom as Teacher: Students sit in close proximity to their instructors via inclusive classroom environments with circular seating arrangements.
I'm really impressed by how much compassion, care, and respect that Roseman has for its students.
—George Hanania, Hybrid-Online BSN Class of February 2017
Contact us to learn more about the value of a Roseman University education.