Relocating for Nursing School
If you want to get moving on a nursing degree, you should consider relocating to Las Vegas or Salt Lake City for nursing school. We are one of the few universities with four accelerated BSN program starts a year at each of our campuses in Utah and Nevada. In fact, many of our accelerated BSN students are from California, a state known for its long nursing school waitlists.
"I was willing to move to get into nursing faster because California was oversaturated with nursing students. Some of the nursing programs had two-year waiting lists, while others used lottery pools." —Shaun Rose, ABSN Program Alumna
Relocating to Utah
If you like stunning scenery, our accelerated BSN campus in South Jordan, Utah, sits between the Oquirrh Mountains on the west, and Wasatch Mountains on the east. Located 20 minutes from Downtown Salt Lake City, the campus affords easy access to a vibrant urban culture, national parks, river expeditions, and world-class ski resorts.
Salt Lake City Stats
Average High/Low Temps: 63.8˚/41.6˚
Average Rainfall: 16.1″
Average Monthly Rent: $887
Median Age: 29.6 years
Total Population: 2,288,938
Source: U.S. News & World Report
Points of Interest
Big Cottonwood Canyon
Gale Center Museum
Great Salt Lake
Hogle Zoo
Loveland Living Planet Aquarium
Natural History Museum of Utah
Utah Symphony
Relocating to Nevada
If you like an abundance of shopping, fine dining, and entertainment, our accelerated BSN campus in Henderson, Nevada, is for you. Located 10 miles from Downtown Las Vegas, the campus gives you easy access to some of the best retailers, restaurants, museums, and performing arts in the country.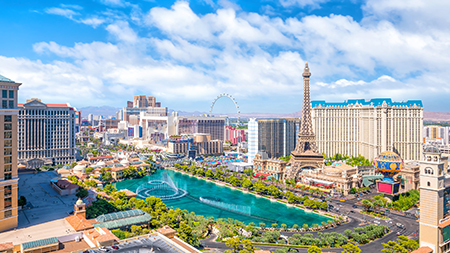 Las Vegas Stats
Average High/Low Temps: 80.6˚/53.5˚
Average Rainfall: 0.35″
Average Monthly Rent: $949
Median Age: 34.5 years
Total Population: 478,434
Sources: vegas.com, rentjungle.com, and infoplease.com
Points of Interest
Las Vegas Art Museum
Las Vegas Natural History Museum
Las Vegas Philharmonic
Las Vegas Strip
Las Vegas Zoo
Hoover Dam
Grand Canyon
Red Rock Canyon
Contact us to learn how relocating for nursing school is a smart move for your future.