Want to Know How to Become an RN Fast? Enroll in Roseman's ABSN Program
A Bachelor of Science in Nursing degree (BSN) is a great path for starting your career as a nurse, and Roseman University's Accelerated Bachelor of Science in Nursing (ABSN) is a solid option if you're wondering how to become an RN fast. Why?
Unlike other routes to becoming a registered nurse, earning a BSN opens more doors in your nursing career from the start. Your skills and knowledge will be in high demand, and you'll have the respect of others in the nursing field.
The Roseman ABSN program provides the same quality nursing education as a traditional BSN program, only it takes less than 18 months to complete. It combines online nursing theory coursework, hands-on labs, and clinical rotations at top healthcare facilities in the Las Vegas and Salt Lake City areas.
Below we share more of the benefits of earning a BSN from Roseman University's ABSN program.
Benefits of Earning a BSN to Become an RN
A BSN may be your best nursing degree option if you want to start your career right out of nursing school. For starters, you'll be pursuing an educational path that puts you in high demand. The U.S. Bureau of Labor Statistics (BLS) projects nursing employment will surpass 3.3 million by 2026. That's due to a variety of reasons, but mainly because of the country's aging population and an increase in patients with chronic conditions.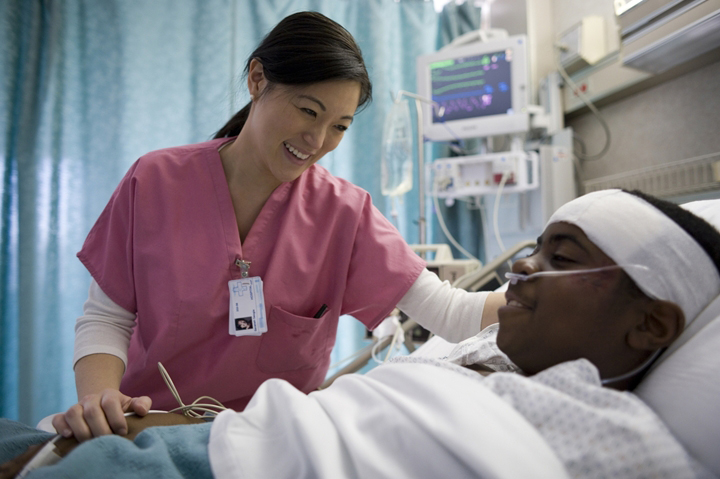 Such a demand is coincidentally great news if you're considering earning a BSN. According to the BLS, "generally, registered nurses with a Bachelor of Science degree in nursing (BSN) will have better job prospects than those without one."
One main reason may be the Institute of Medicine's 80/20 initiative, which started in 2010. The initiative sought to have 80 percent of the RN workforce educated at the bachelor's level by 2020. As a result, many healthcare facilities pursuing Magnet status now require RNs to have a BSN for entry-level nursing positions.
Why Choose Roseman to Earn Your BSN Fast?
Many nursing schools across the country cannot keep up with rising RN demand. In 2018, U.S. baccalaureate and graduate nursing programs turned away more than 75,000 qualified applicants due to insufficient resources, according to the American Association of Colleges of Nursing.
That's not the case for Roseman University's ABSN program. With three starts a year at two campus locations, we can admit more qualified students than other nursing programs and graduate them in less than 18 months.
That's also because unlike most accelerated nursing programs, you don't need a non-nursing bachelor's degree to apply to our ABSN program. We require at least 54 credits from an accredited post-secondary institution and a cumulative GPA of 2.75 or higher, also making transfer students eligible for our program.
Here are even more reasons to consider Roseman's ABSN program if you want to become an RN fast:
Our streamlined admissions process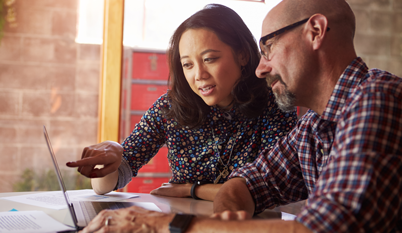 Shortly after you request more information about our ABSN program, you can expect to hear from one of our dedicated admissions advisors. He or she can answer your questions, review your transcripts, and discuss your eligibility requirements for the program in a timely manner.
Once your admissions advisor confirms your enrollment eligibility, he or she will work with you to create a pre-enrollment plan targeted toward a program start date in February, July, or October. This involves helping you sign up for any remaining prerequisites you may need to complete and gather all necessary forms to submit with your application.
Our accelerated online-based hybrid curriculum model
Our accelerated hybrid nursing curriculum helps educate more nurses faster than traditional BSN programs. By moving much of the traditional in-class content to our online learning management system, our ABSN program can offer three start dates a year because it requires fewer classrooms and ground-based lab facilities to produce highly qualified nursing graduates.
In fact, the only other difference between a traditional BSN program and an ABSN program such as ours is pacing. As a Roseman ABSN student, you'll combine material from online nursing theory courses, skills and simulation labs, and clinical rotations in less than 18 months. Instead of taking an entire months-long semester to master key nursing theory concepts, you'll cover the same information in a matter of weeks. Through our Six-Point Mastery Learning Model, you'll complete your nursing education in a series of 15 two- and eight-week long blocks that focus on one area of nursing at a time.
Our commitment to readying you for RN licensure and a bright nursing future
While our ABSN program is intense, the payoff is a BSN in less than 18 months. Having that credential alone increases your likelihood of landing an RN job after graduation and passing the NCLEX that much sooner. In fact, employers value the skill and education ABSN graduates bring to the workplace because they're quick studies on the job.
In addition to our Six-Point Mastery Learning Model, which we designed to hone your critical thinking skills on top of the knowledge required to be a nurse, we also incorporate NCLEX review into our curriculum. For example, you'll take a Comprehensive Predictor final assessment to gauge your readiness for the exam and help you guide your study efforts.
Another way we set you up for success post-graduation is through our clinical partnerships with top healthcare facilities near Salt Lake City and Las Vegas. These partnerships are valuable because not only are you completing the hands-on, real-world portion of your BSN education, you're also networking with fellow registered nurses, doctors, and nurse recruiters who may someday become your coworkers and supervisors.
If you're ready to accelerate into nursing through a quality, accredited program, the Roseman University ABSN program may be a good fit for you. Contact our admissions team to learn more and start on a path toward a rewarding career as a registered nurse!