Spend Time with Roseman Nursing on Social Media!
When you're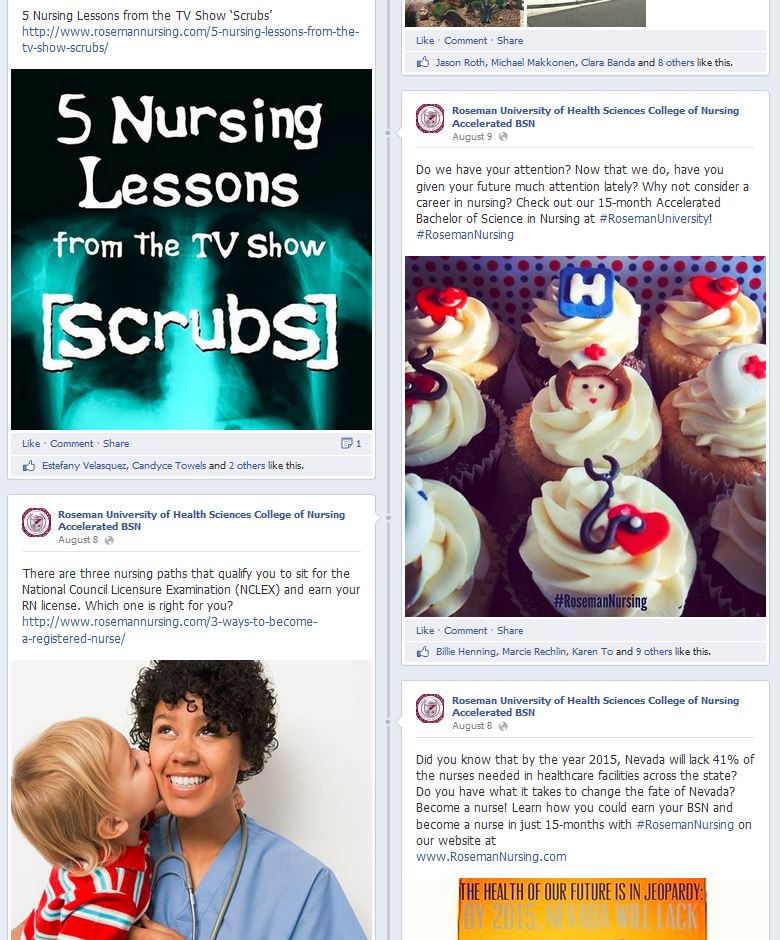 not grilling hot dogs or out catching rays this Labor Day weekend, hop onto your phone or tablet and catch up on the social networking goodness from Roseman University's ABSN program!
From inspiring quotes to stats about nursing in Las Vegas, our Instagram feed offers a visual take on fun facts and information.
What won't you find on Facebook? We've got it all: photo albums, links to blog posts, conversation starters, quotes, stats and more.
Our Pinterest account takes visual to the next level. Here you'll find infographics, images and articles on nursing programs in Las Vegas, paying for nursing school and nursing student resources. On a lighter note, our board for Nursing Graduation Party Ideas can help you plan the perfect graduation bash.
Do you want your updates short and to the point? Then follow us on Twitter. You'll get important news just like on our other channels in 140 characters. If you're feeling chatty, you can jump in on a community poll or two.
Need a break from reading? Watch testimonials and reviews about our ABSN program. In one video, a recent graduate of the program explains how her time at Roseman prepared her to work as an RN.
A great way to stay current on our latest blog posts.
Are you looking for a Las Vegas nursing school? You've come to the right place! To learn more about earning a bachelor's degree in nursing in just 16 months, call us at 877.885.8399 or complete a quick form.