36 Facts You Need to Know About Roseman's Accelerated Nursing Program in Las Vegas: 20-36
Just want a snapshot of Roseman's accelerated nursing program in Las Vegas? Look no further. Check out the last 17 of 36 key facts about our program.
For the first 19 facts, click here.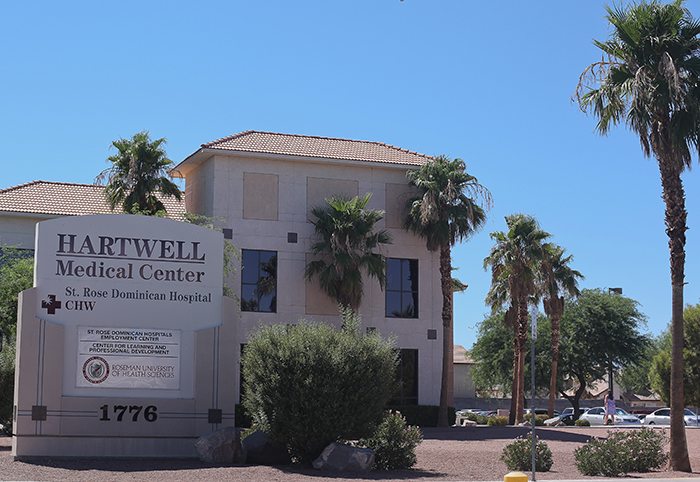 Accelerated Nursing Site
20. The ABSN program site is located in Las Vegas, away from the main campus.
21. As a student, you'll spend a lot of time at our ABSN site.
22. So much time, in fact, that you need to live in Las Vegas while you complete the program.
23. You'll come to the site for skills practice in our simulation lab.
24. You'll also complete all of your nursing exams there.
Financial Aid
25. Our accelerated nursing program results in an undergraduate degree, so students are still bound by undergraduate loan limits.
26. There are several ways to finance your nursing degree at Roseman.
27. Investigate scholarships – no amount is too small!
28. Private loans and federal work study are also options to explore.
29. The first step in applying for financial aid is completing a FAFSA (Free Application for Federal Student Aid). Get the online application here.
Applying to Roseman
30. Our program has several admissions requirements.
31. One of those requirements is that you must have a U.S. bachelor's degree.
32. Bachelor's degrees from foreign schools may be accepted, but they need to be evaluated before you apply.
33. You have to complete several prerequisites with a "C" or better.
34. You must also complete the TEAS exam (Test of Essential Academic Skills) within the past 12 months of your application date.
35. Our program has three start dates a year – February, July and October – so it's always a good time to apply.
36. Did we mention there's no wait list?
There's still so much to learn about our program! For more on how Roseman can help you become a nurse in 16 months, contact us today.