7 Traits of Successful Roseman University ABSN Students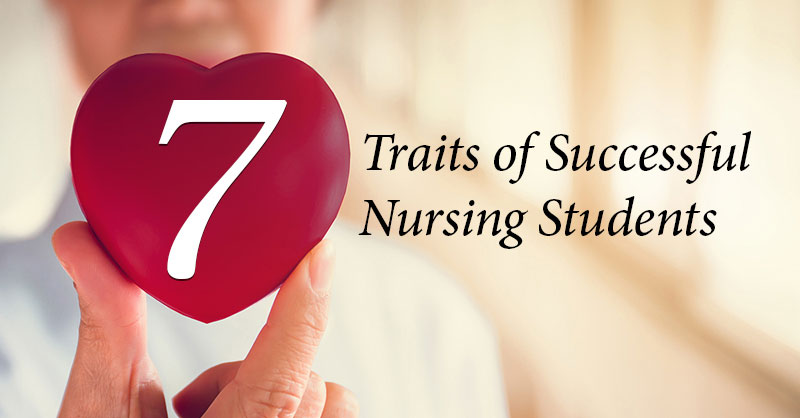 You've put some serious thought into pursuing your Bachelor of Science in Nursing (BSN). However, you're on the fence about whether you have what it takes to be a successful nursing student. Attending nursing school is a big step, after all, and you want to set yourself up to succeed!
Before leaping into nursing, you'd be wise to consider the below skills and traits we've found most Roseman University ABSN students have or develop through our program. These are all characteristics great nurses have, too; combining them with the nursing and medical knowledge you'll gain through the Roseman ABSN program will only help you in your future nursing career.
While we review each applicant individually, many successful Roseman University ABSN students have similar personality traits, including:
1. Brave
Whether you're starting your education journey or shifting your degree focus or career, it takes courage. After all, you're stepping into unknown territory by pursuing a nursing degree! Lucky for you, the staff and faculty at Roseman University's ABSN program can help you navigate any concepts with which you may be struggling. Fellow members of your cohort will be there taking the same step you're taking, too, so you can always lean on each other for support.
Your bravery will also take you far in your nursing career once you graduate. Advocating for your patients, persevering through emergency medical situations, sometimes facing the inevitable — all those nursing workplace scenarios take courage.
2. Organized
Because you'll be packing a full-time BSN curriculum into 18 months, it helps to stay organized and manage your schedule to excel in the program. For this reason, many successful Roseman University ABSN students recommend keeping a planner to stay on top of assignments, exams, and clinical schedules. Other students even find ways to automate their priorities, such as meal planning and ordering supplies online.
Maintaining a structured schedule is also a significant part of being a successful nurse. Your shift revolves around administering medications at specific times, performing patient assessments, and writing patient care plans — all tasks with zero tolerance for error.
3. Positive
Difficulties are par for the course in nursing school, whether you're struggling with a nursing concept, missing an exam question, or having trouble sticking to a study schedule. Successful students don't ignore these obstacles. Instead, they try to maintain a positive attitude through it all, recognizing when they need help and finding the best solution they can.
The same is true in the nursing field. Bumps in the road happen: your work-life balance seems off-kilter, patients may die no matter what you do to assist them, and on and on. These kinds of challenges are all part of the job, but finding coping strategies that work for you and taking notes on what you can improve upon for next time will help you become a successful nurse.
4. Driven
Successful Roseman University ABSN students are goal-oriented. They realize that staying motivated through the rigors of accelerated nursing school requires them to set goals. Part of that involves always keeping their reasons for wanting to become a nurse front and center in their minds. Do they want to become nurses to expand their career options? Do they desire to be a positive caregiving force in their communities? Setting smaller micro-goals throughout nursing school often helps these students work toward accomplishing their broader objectives.
Maintaining this mindset throughout your career can only help you become a great nurse as well. Successful caregivers continue to learn and go the extra mile for their patients.
5. Dedicated
Successful Roseman University ABSN students are no strangers to seeing things through. After all, they've already earned a bachelor's degree or at least 54 college credits from a regionally accredited institution. While many complete our ABSN program in less than 18 months (as opposed to four years for most traditional programs), they still have to stay committed to their nursing studies. That's why we recommend studying at least 60 hours each week and not holding a full-time job while in the program.
As a nurse, that same level of dedication still applies. Your patients will be counting on you to come to the job committed to caring for and serving as an advocate for them every day.
6. Empathetic
The best Roseman University ABSN students understand that the essential quality for a nurse to embody is empathy. In addition to the nursing skills and knowledge you'll learn through our program, our curriculum involves helping students develop emotional intelligence that readies them to deliver quality care to all patients. Part of that comes into play during the simulation lab portion of your education. During this time, you'll have the chance to role-play various patient care scenarios in a risk-free clinical environment.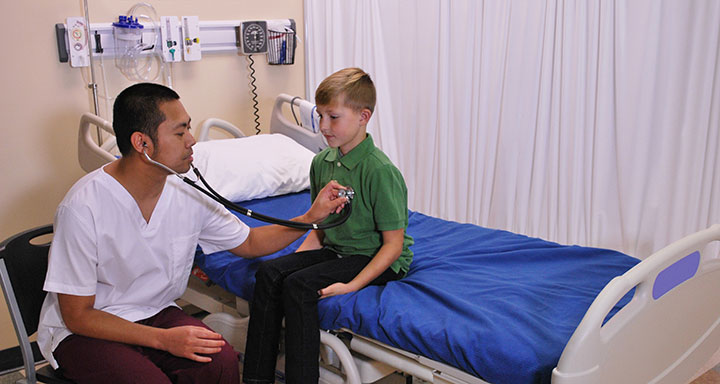 At its core, nursing is a caregiving career. In the field, being sympathetic to a patient's hospital experience can go a long way toward improving their care. Sometimes, an empathetic nurse is all patients and their loved ones have to look forward to.
7. Flexible
Accelerated nursing school is a great way to see how much flexibility you'll need to make your whole life happen. While you'll have the convenience of completing your nursing theory courses online anytime, anywhere, you'll still have times when you have to balance your personal schedule around clinical shifts, which can last as long as 12 hours.
Working as a nurse, your day may take on a similar cadence. No two days on the floor will ever be the same; you'll have to be ready for anything at any moment and act quickly when needed. You'll also have to be flexible when it comes to working hours and responsibilities. Nurses are often required to work overtime, late or overnight shifts, and weekends.
Take the Next Step — Call an ABSN Admissions Representative Today!
Now that you know the characteristics of successful Roseman University ABSN students — and great nurses — are you ready to take the next step? If you have these qualities and want to learn more about the Roseman University ABSN program, reach out to one of our admissions advisors today. He or she will help you determine if you'd be a good fit for our ABSN program.