We want to meet you! Take your first step in becoming a nurse by attending one of our events.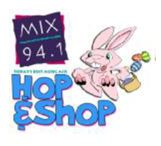 It's the start of spring here in the desert, and you can really tell when the seasons begin to change in Las Vegas; our city becomes much more active in events! That's because unlike nearly one-third of the rest of the nation, we're basking in 74-degree temperatures, warm gentle breezes throughout the afternoons, and spectacular evening sunsets. Isn't that enough to make you want to pack it up and move to Southern Nevada?
Wednesday, March 13: SNHEC Educational Fair at NV Energy (private event)
Saturday, March 16: Wallin Elementary Health & Child Safety Festival (school event)
Saturday, March 23: Women's Life & Style Expo at Santa Fe Station
Thursday, March 28: Las Vegas Woman Magazine – Evening at Garfield's
Saturday, March 30: Mix 94.1 Sixth Annual Hop & Shop Easter Egg Hunt & Family Carnival at Town Square Shopping Center
If you miss any of these events, you can request more information about the Accelerated Bachelor of Science in Nursing (ABSN) Program at Roseman University of Health Sciences and we'll call you.