Join Roseman in supporting animal adoption and rescue at Pet-a-Palooza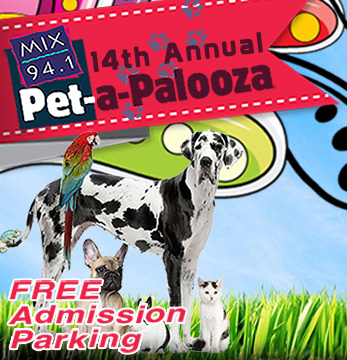 Roseman University's accelerated BSN program will join CBS Radio and MIX 94.1 for the 14th annual Pet-a-Palooza on Saturday, April 13. These events are sweeping the nation and have attracted hundreds of thousands of pet lovers and dogs alike. The Southern Nevada market takes the issue of animal adoption and rescue to heart and promotes awareness by working with hundreds of local and national non-profits and bringing to life one of the most exciting events for the Las Vegas community and their pets.
This year's event will be held at the beautiful Sunset Park at 2601 E. Sunset Road, Las Vegas, NV 89120. The event will run from 10 am to 6 pm and will feature vendor booths, dog agility competitions, animal costume contests, pup struts, live musical entertainment, groomers, pet photo booths, caricature artists, free pet vaccinations, pet adoptions, and so more.
The ABSN program will be there to join in the festivities, answer any questions and provide you additional information about our 16-month program. If you can't make it, you can still get more information by contacting us.